The Best Rustic Ranch Style Barstools
Posted By: Administrator Times Read: 203 Comments: 0
The top selling barstool designs to complete your Rustic Ranch Style Home are listed below this article.
Our barstools not only have a dynamic design, but are extremely comfortable! We have perfected our barstools for for maximum comfort and durability. You will not find better barstool designs to complete your Rustic Ranch or Western Style Home.
Our Barstools are available in both counter & bar hight or a custom size if needed.
Find the perfect barstool at Adobe Interiors, Our experienced designers will even help you customize your own with an array of leathers to choose from.
Rustic meets glitzy in the high-end Aryanna Stool, a barstool that is pastoral enough for the country and flashy enough for the city. A striking, cleverly designed seat back is the ultimate focal point of this piece, and you will find your eye returning to this curious, unique barstool time and time again. This is the ultimate luxurious Western barstool you have been waiting for. Available in bar or counter height, the Aryanna Stool is stunning enough for a big celebration and sturdy enough for everyday use. The upscale Western barstool includes a gorgeously finished hardwood frame, the authentic, premium leather our products are known for, and studding detail that makes it a truly an exceptional piece. If you don't want to compromise dependability for glamour, then the Aryanna Stool is just the rustic, elegant barstool for you. Indulge in a full set to get the full Aryanna Stool experience. 100% Texas Made!
Looking for a high-quality Southwestern barstool that is eye-catching and understated at the same time? If so, look no further than our Navajo Barstool. This fine rustic barstool pays homage to the heritage and tradition of the American Southwest while still complimenting virtually any surrounding décor. Made from hardwood and glued, screwed and doweled at the joints, the Navajo Barstool blends a vintage look with the best of modern craftsmanship, giving your bar or dining area the best of both worlds.Thanks to our signature high density foam cushions, the Navajo Barstool is a piece you and your guests can enjoy for hours on end. This 100% Texas made barstool is available in bar height or counter height and works well as a standalone conversation piece or in a full set. Bring a stirring sense of adventure to your next cocktail party, intimate dinner or happy hour with this upscale barstool.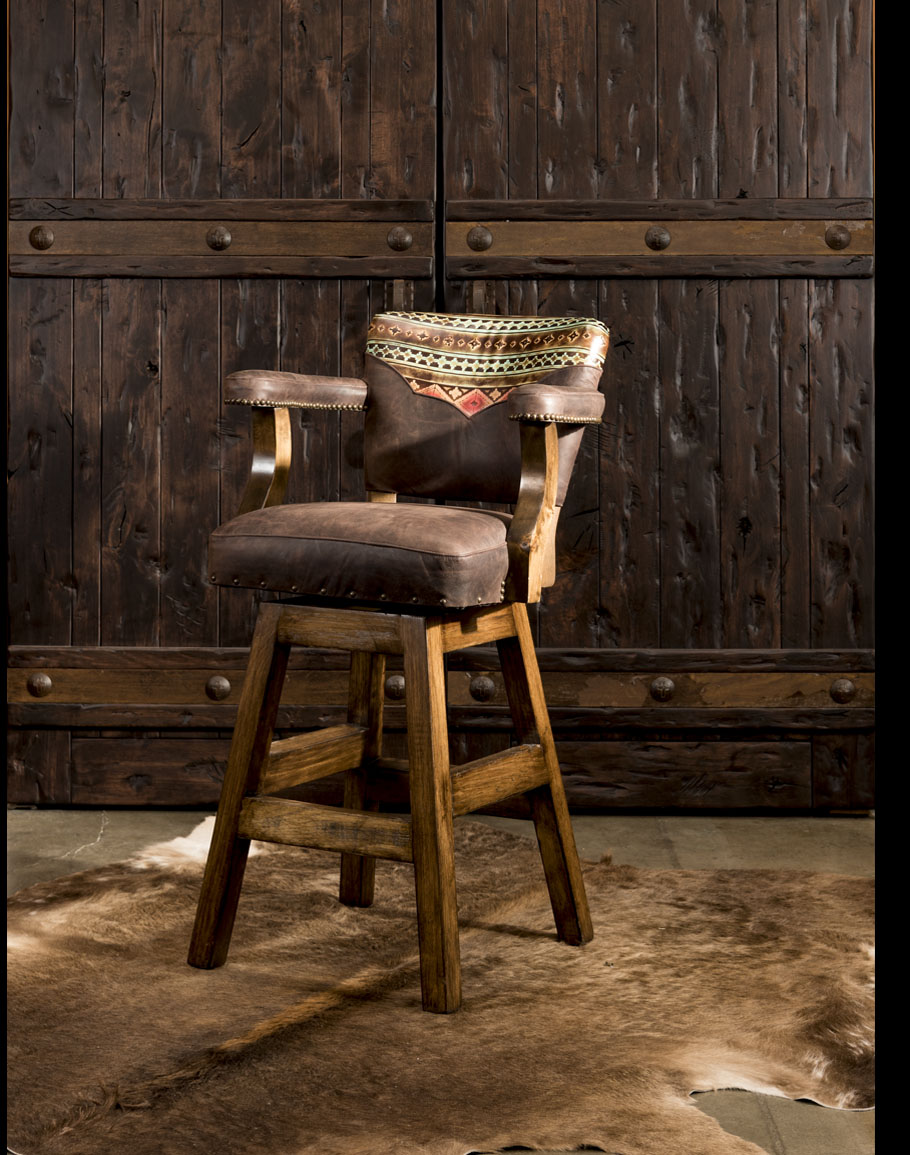 The Chisum Jade barstool features a striking stamped leather design with a crocodile and rose pattern. A two tones leather contrast make the Jade Barstool a stunning design. A supple distressed tufted leather seat and back just adds to the classy look of the Jade Barstool.
The Chisum Eloise Barstool is 100% Top Grain Tufted Hand Rubbed Leather with a unique embossed leather out back and arm top. The Chisum Eloise Barstool is a perfect example of rustic elegance! 100% Texas Made!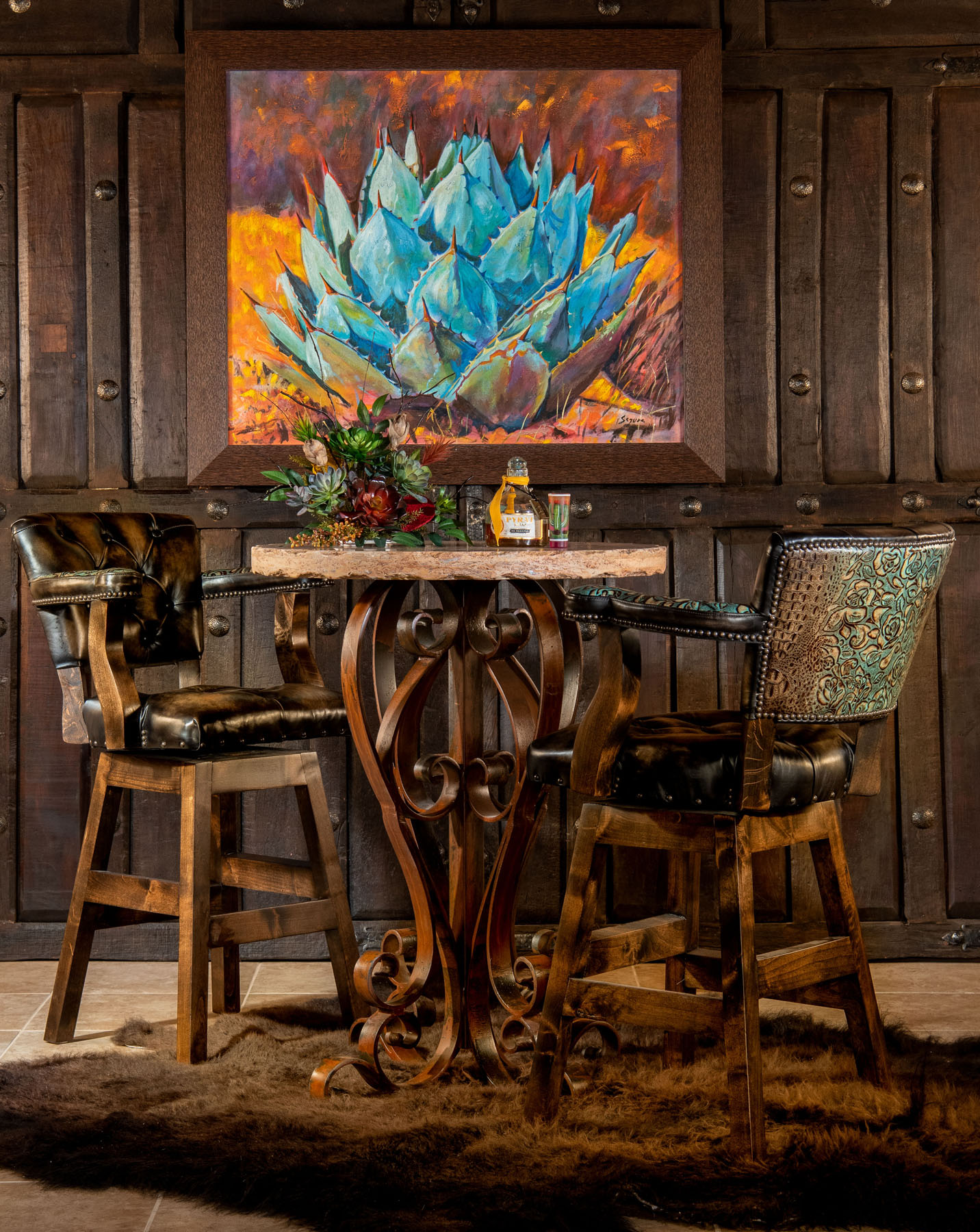 Related products