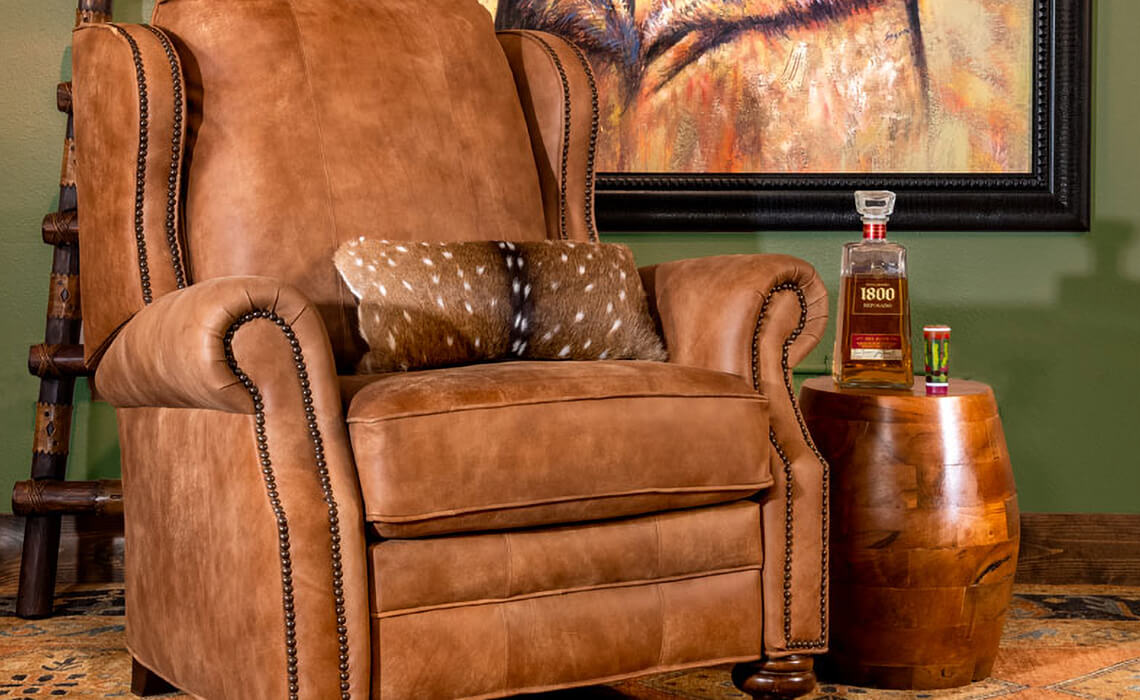 LEATHER FURNITURE CLEANING:
Taking care of your top grain cowhide leather upholstery is easier than caring for many fabrics. For normal use, dust and vacuum weekly and avoid direct sunlight. Avoid placing your leather furniture near windows or under skylights. Direct exposure to heating vents can damage your leather furniture as well. Heating vents can cause the leather to dry out.
For soiled areas, just moisten a soft cloth or sponge with mild soap, such as Ivory or Castile, and lukewarm water, and apply gently to all soiled portions of the leather surface. Remove any lather, and wipe with a clean damp cloth. Dry with another soft cloth, rubbing gently to restore the original luster.
Never use polishes, oils, ammonia, cleaning fluids, solvents, or detergents to clean leather upholstery. Using any of these may cause smears, color streaking, and/or damage to the leather surface.
Regular use of Leather Cleaning & Protection Products will extend the usable life of your leather furniture.
As a general rule, fully clean your furniture with Leather cleaner at least every six months to remove dirt as well as the gradual accumulation of body oils and perspiration. After cleaning, reapply Conditioner Cream to the leather to renew the protection level.