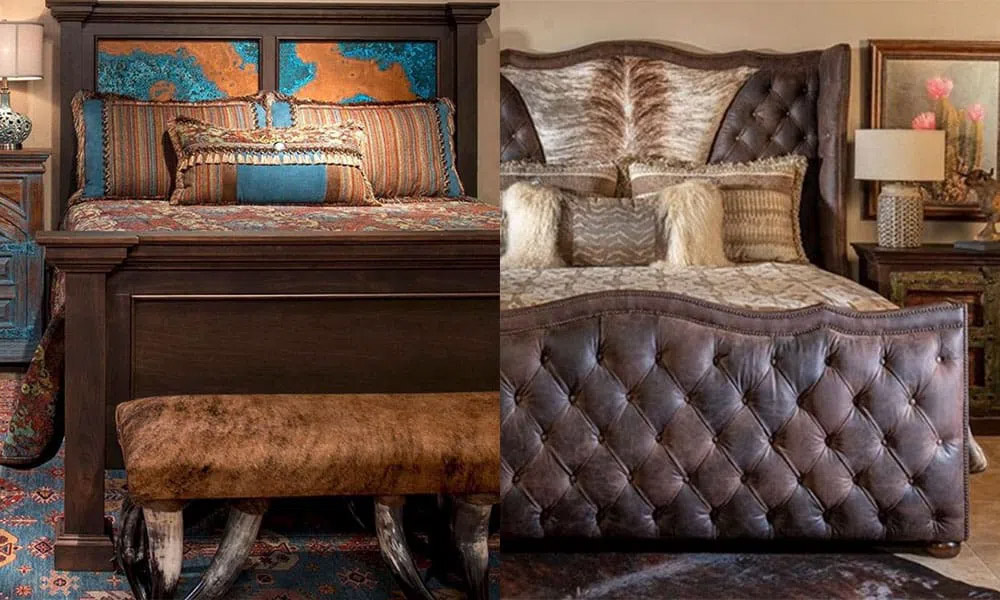 Looking to add some western flair to your bedroom? Get inspired by these awesome Adobe Interiors bedrooms! They're perfect!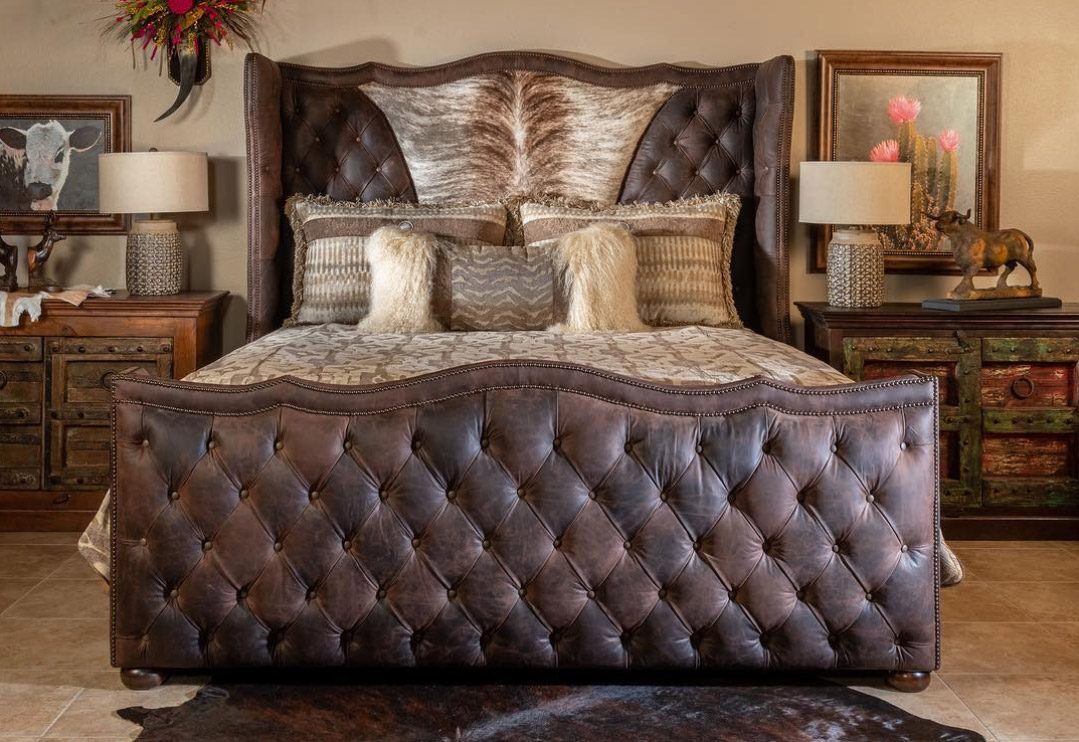 This is pure class! Not to mention it looks so comfy! Isn't that headboard such a beautiful focal piece? You certainly wouldn't need much else in just one room!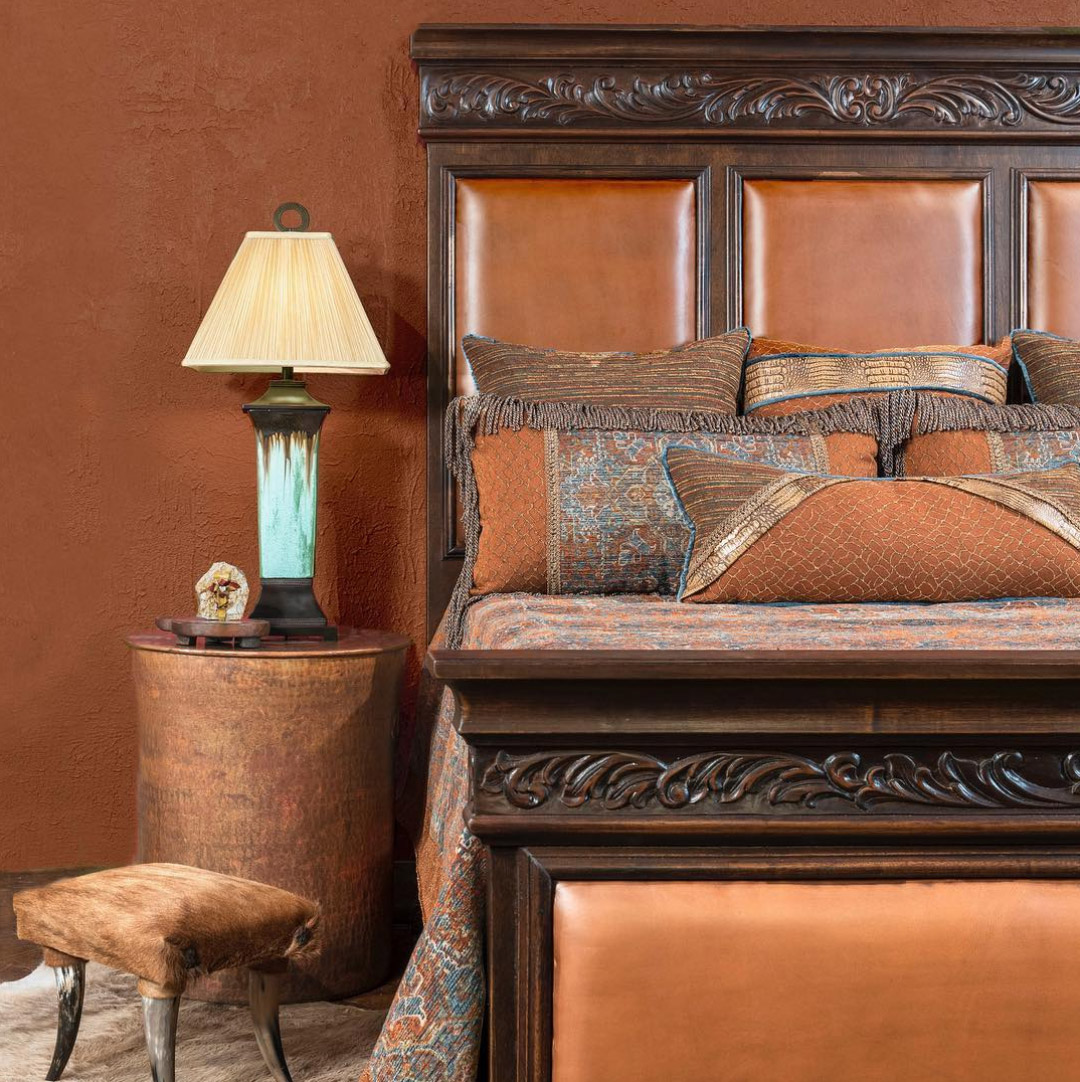 Wanting to add a little bit of a modern touch to go with your western decor? Here you go!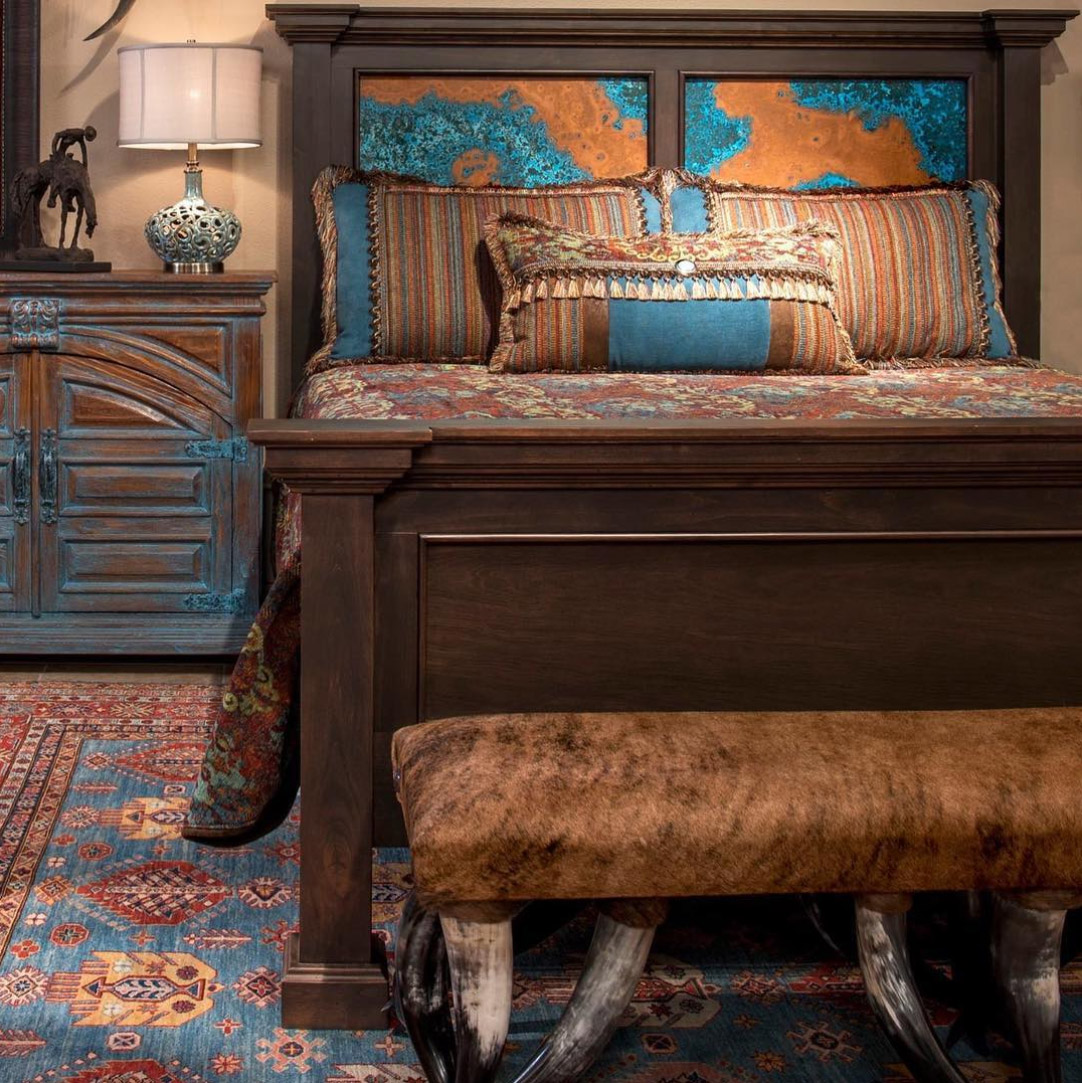 A touch of turquoise is always key!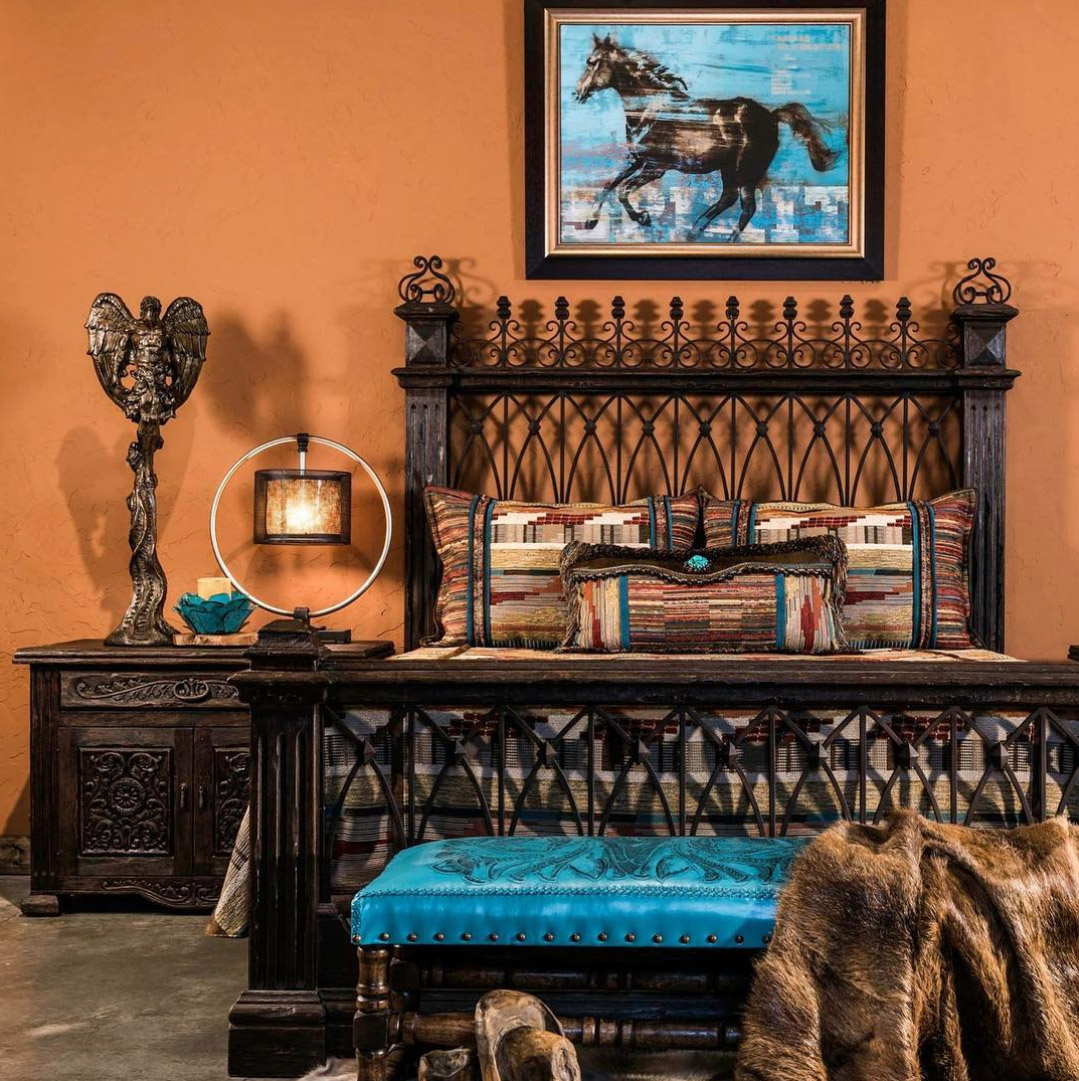 Not big on the clunky wooden furniture? Check out this wrought iron masterpiece!