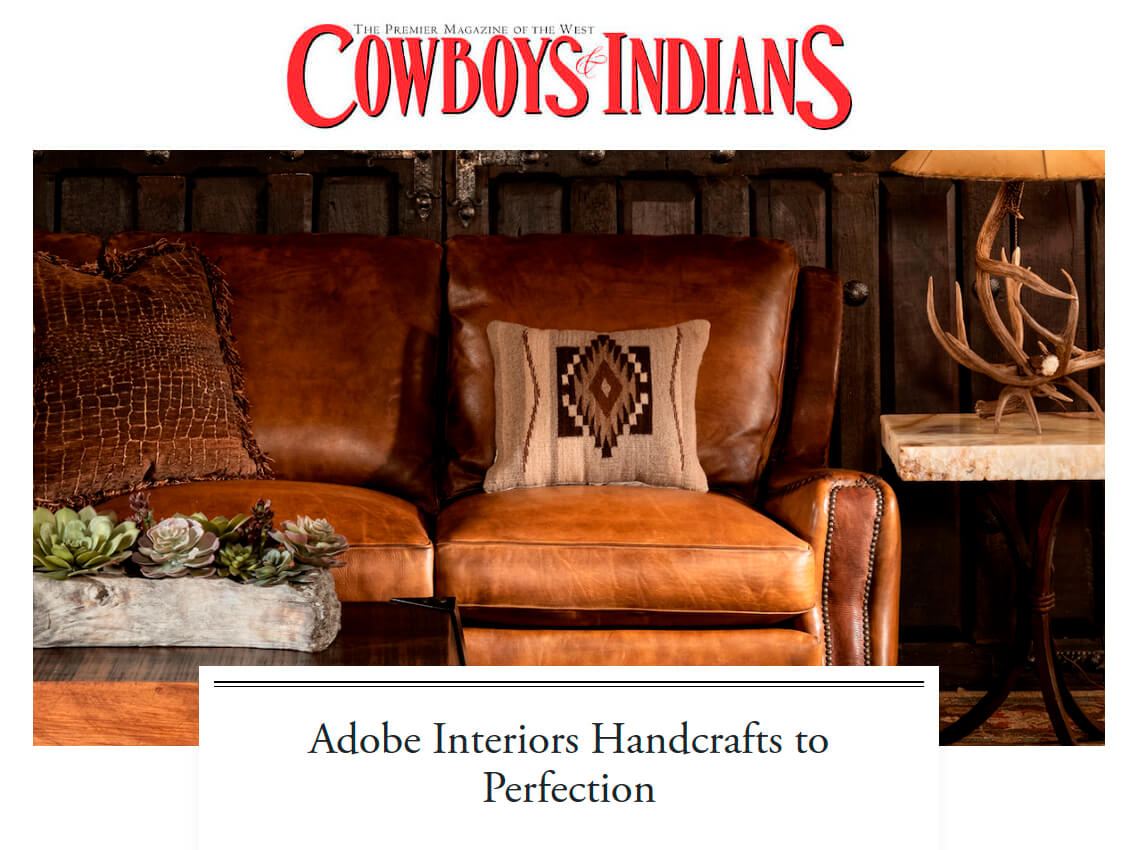 The Fort Worth-based furnishing company has the goods to help you create your ideal space.
Western furniture company Adobe Interiors prides itself on its American-made upholstery. The varying styles of artisan leathers and kilned dried lumber work together to bring the greatest level of comfort and quality to your home. Tanner Dipple, who oversees much of the store's day-to-day operations and the son of founder Jerry Dipple, reaffirms the company's vision.
"American-made goods that are of the highest quality is what we're about."
Adobe Interiors is always ready to serve its customers and provide them with the perfect piece to complete their dream space. Read on for how to best utilize just a handful of the company's many luxe items.
Rio Ranchero Chair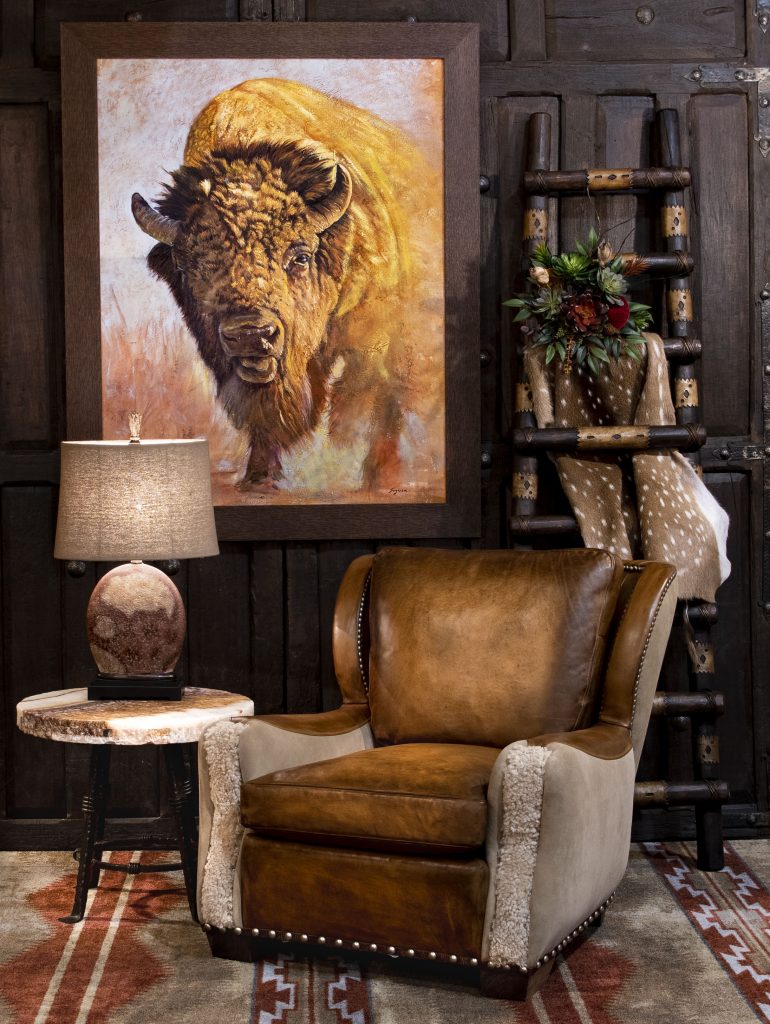 Cozy up in the corner with this charming armchair. The leather of the seat will be cool to the touch in the warmer weather. For the winter months, throw on a fleece blanket to highlight the shearling accents on the arm panels and backing.
Chisum Axis Barstool
The barstools at Adobe, which come in varying heights, are one of the most popular items in the store. "We have over 100 barstools in stock at any given time and we do custom requests as well," says Dipple.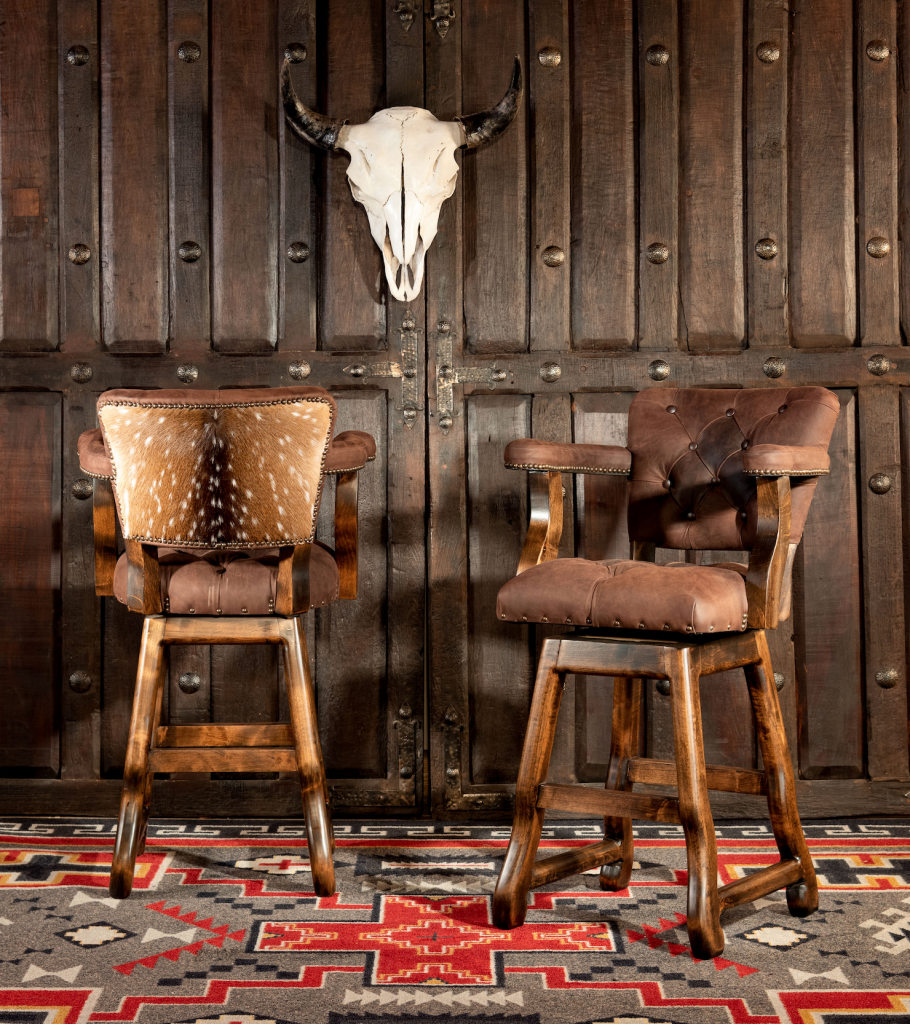 The genuine deer hide is what catches the eye first, but it's the comfort of the supple tufted leather cushion that will keep you. One hundred percent Texas-made, these swivel barstools look great in a set or alone as a statement piece.
Chisum Classic Brown Barstool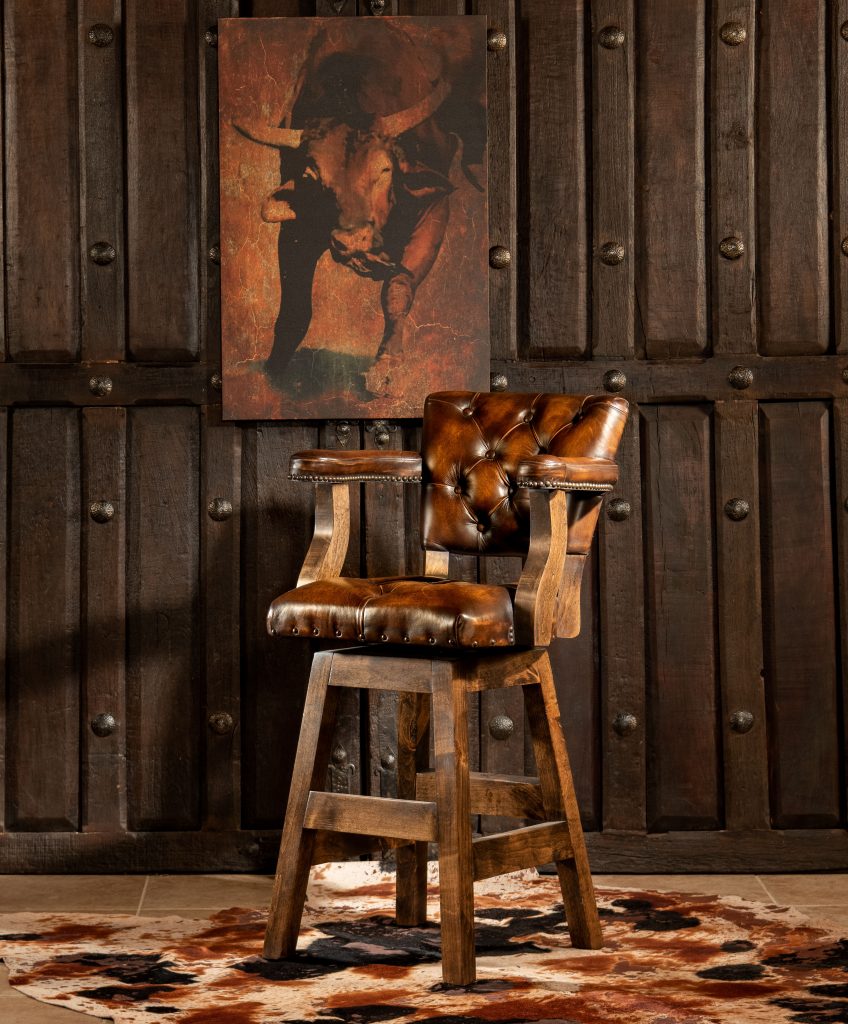 Can you smell the leather? This stunning, hand-burnished swivel chair with brass-studded accents completes any rustic kitchen with an elegant pop. They don't call it "classic" for nothin'.
Ranchero Sofa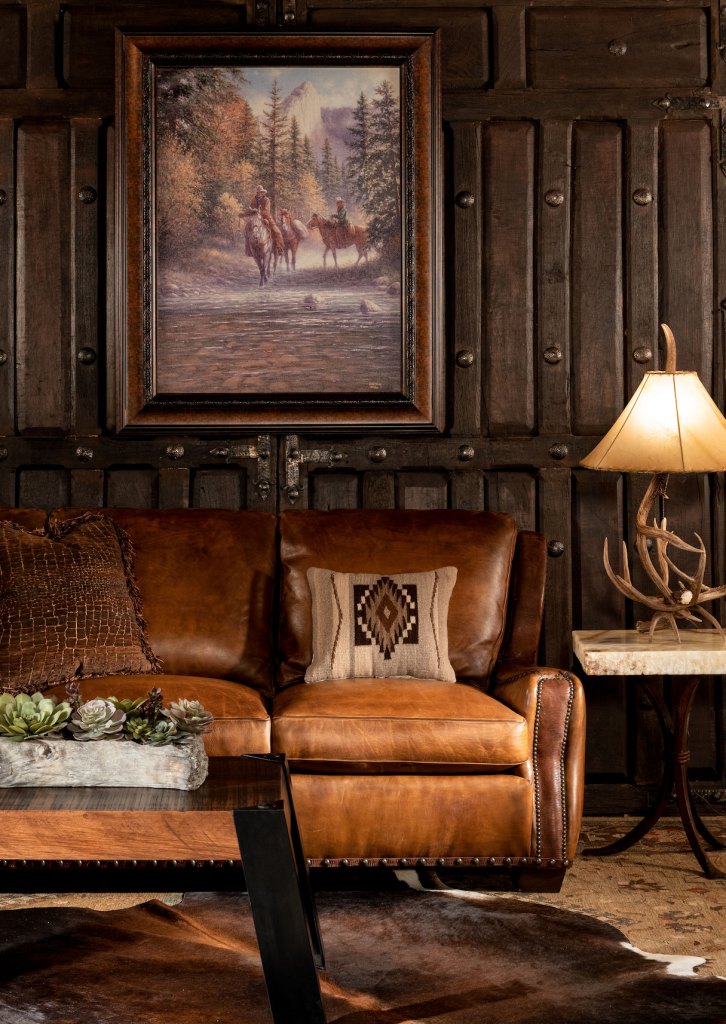 This top-of-the-line sofa may have been burnished to achieve those aged qualities of dedicated wear, but it remains timeless. Pair it with patterned throw pillows or any color pelt for the ultimate Western look.
Feeling inspired? Explore the countless items available for purchase on our website, and be sure to inquire about our custom design services, such as personalization of fabrics. Use code LOYALTY2020 for free shipping on online orders through the month of May.
*Click here to see our blog post on the Cowboys and Indians website!