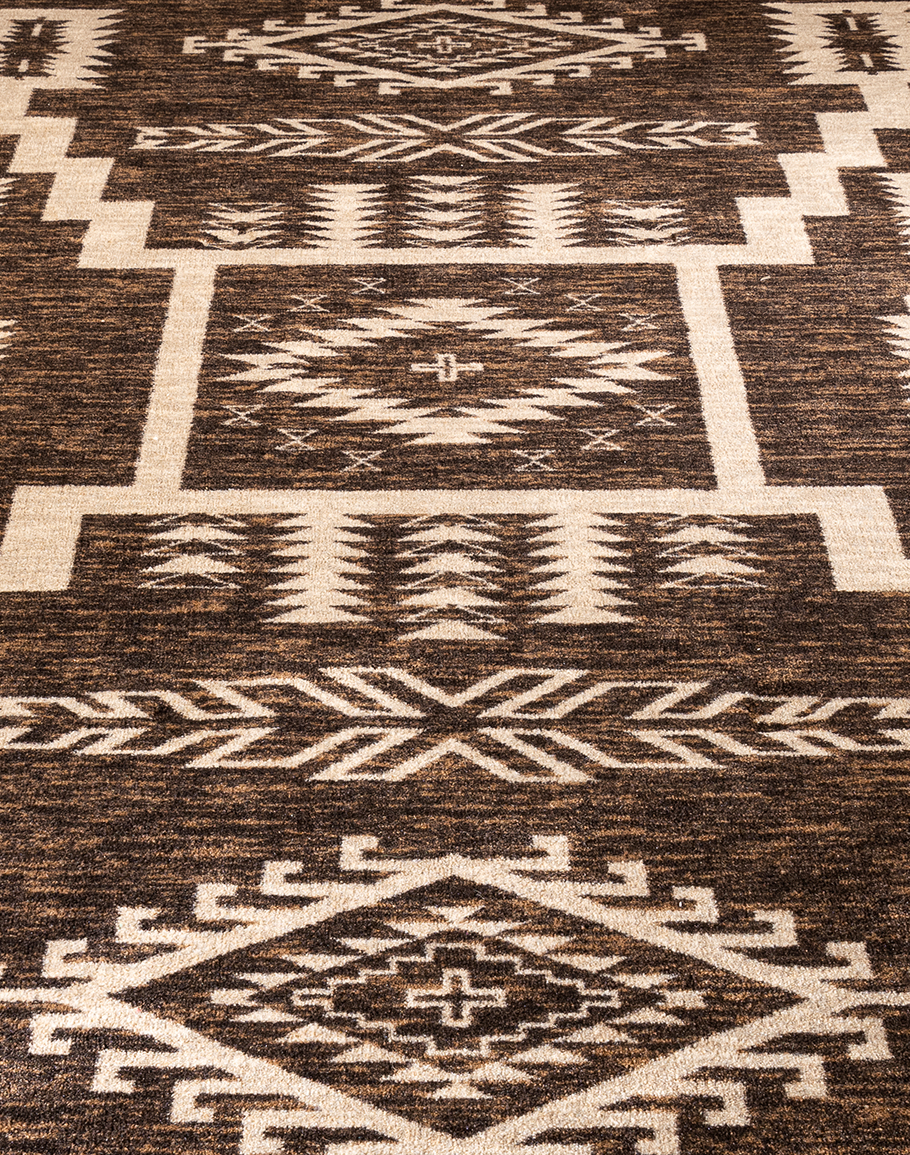 It's no secret that 100% hand knotted/tufted wool rugs are durable, but are they really worth the high ticket price that comes with it? And are there more affordable rug options that are just as durable as wool rugs, and without the shedding?
As new technologies advance, American machine-made rugs are changing the rug game. Rugs made with premium nylon using EnduraStran Fibers (www.endurastran.com) are proving to be just as durable as wool. The yarn system is fade resistant, antimicrobial and commercial grade tested for heavy traffic. The yarn cleans easily with water eliminating the harmful effects of chemicals. The rugs are made from premium quality continuous filament nylon. By utilizing "EnduraStran" fibers rugs will not wear out or crush like common Polypropylene Machine Made rugs.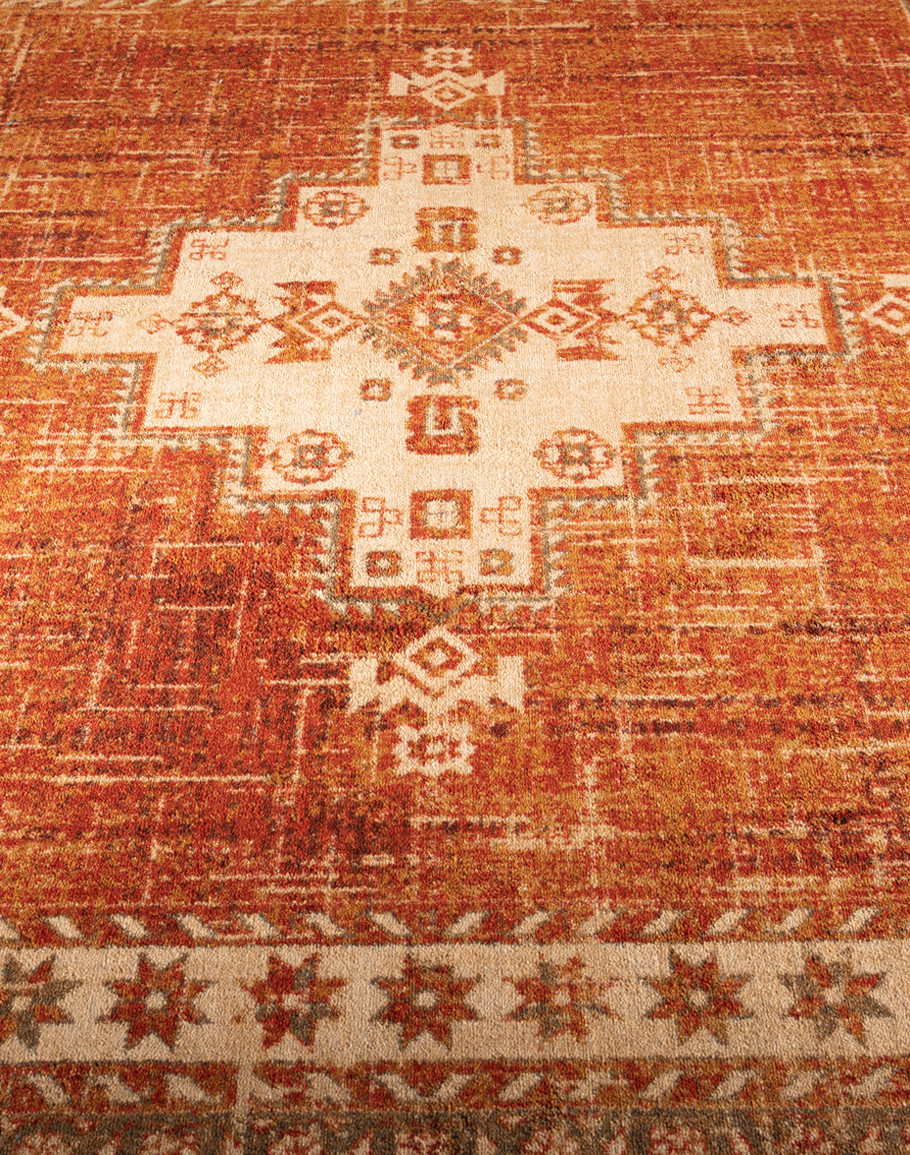 What's so great about Nylon? Nylon is the strongest yarn available. Because of its receptacles and color fastness nylon is the preferred base for color application. American Dakota, a mill based in the US has been developing rugs for Adobe Interiors in Fort Worth, Texas. The hues in the rugs have been painstakingly matched to the plant and mineral dyes found in the Southwest. Nylon is so strong it's in lariat rope used by champion calf ropers. It's used in repelling rope and parachute cords. It's the perfect resilient yarn that can take the abuse. Polypropylene or olefin yarn will mat under distress and can break. By applying two soil lifting properties in the yarn during the manufacturing process which helps the yarn shed soil. This means that the yarn is difficult to wet which makes cleaning our rugs an easy task. .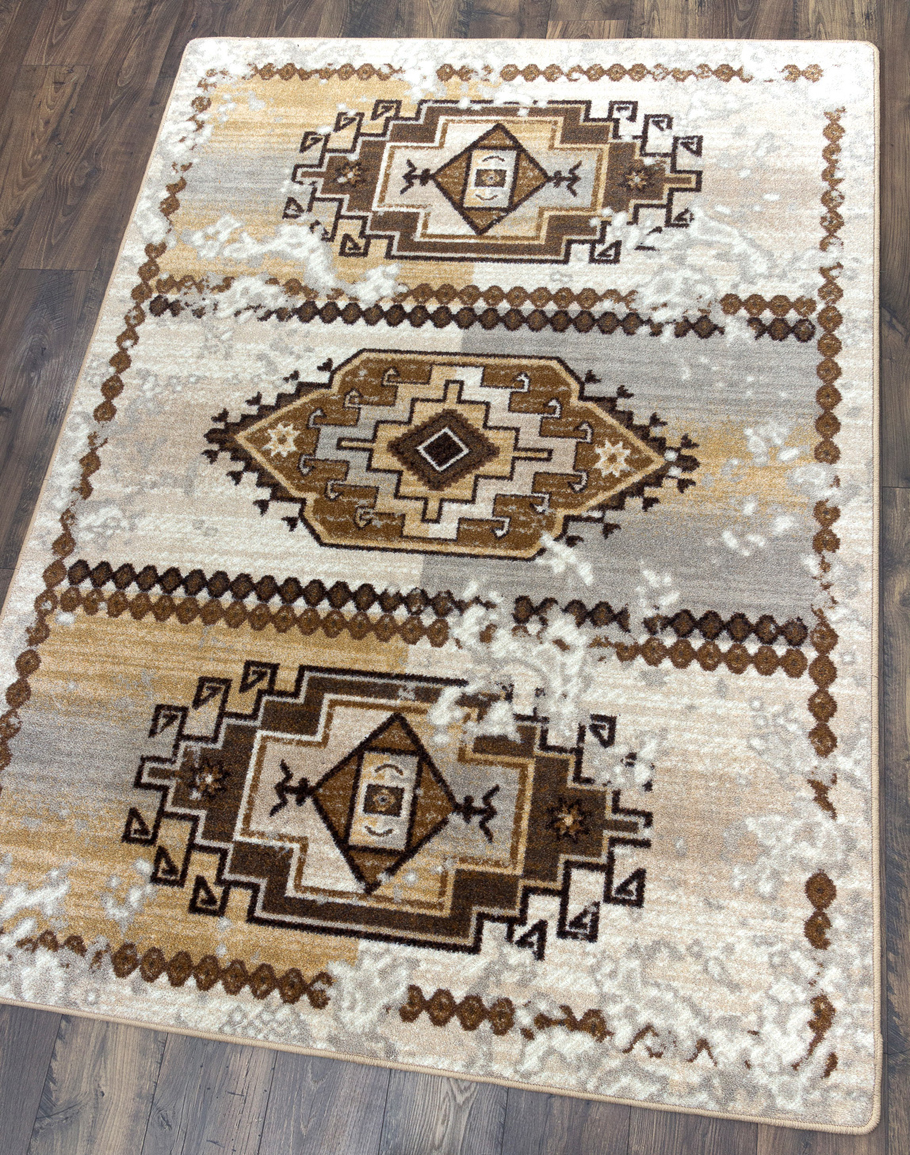 Our Conclusion:
Wool rugs are still great but not with the high dollar investment unless you are a collector or appreciate the form of art. It doesn't seem logical to invest tons of money otherwise.
Check out some of our favorites below!