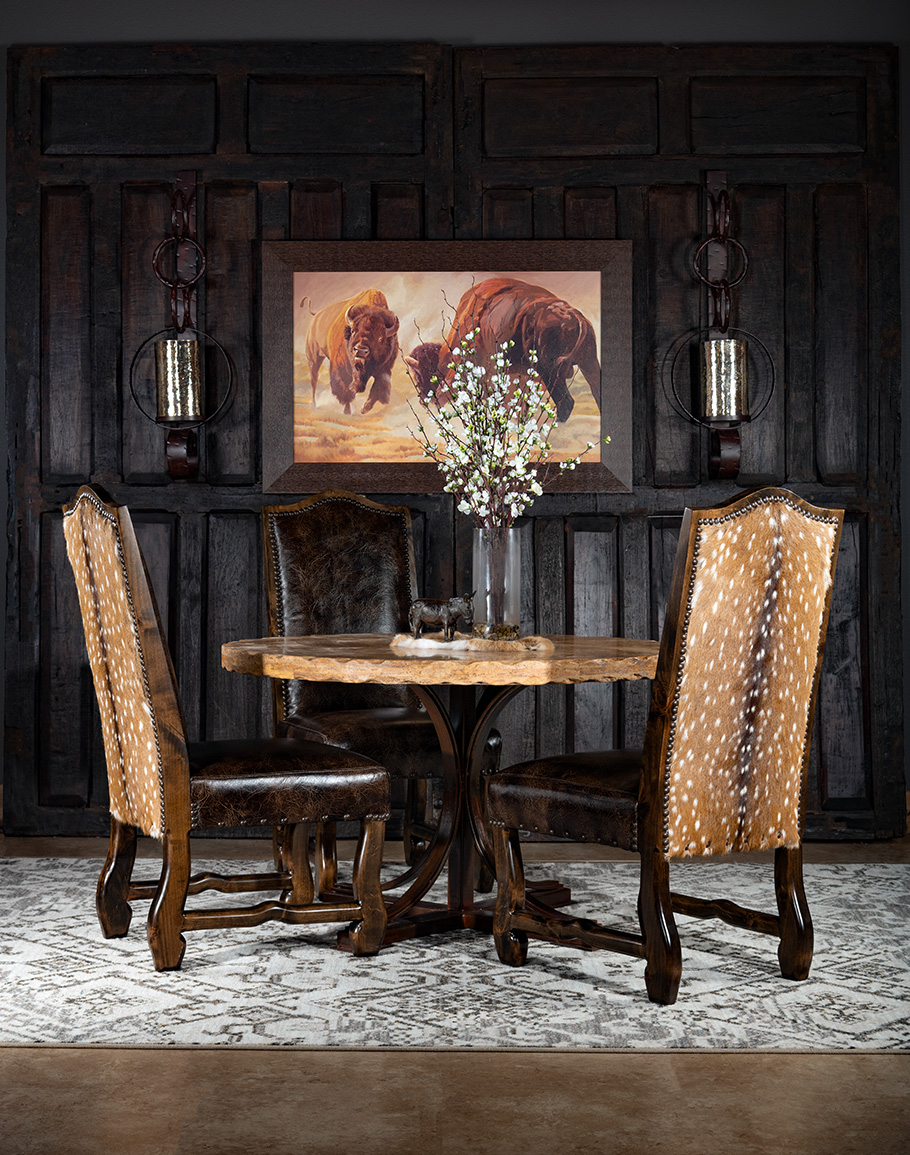 Purchasing custom furniture is one of the best ways to create a truly unique atmosphere for your home. While buying any piece of Western furniture in Texas can be an investment, having a piece customized for you can be an even more significant investment which requires great thought. Even if you have a trusted designer of custom furniture on standby, there are some things you should keep in mind to ensure you are delighted with your new piece.
Keep an accurate account of dimensions and sizes: Know your space's dimensions and be conscious of how big or small of an area you want your custom furniture to fill. Provide your designer with both your space dimensions and the dimensions you would like your furniture to be. This will ensure you get exactly what you are envisioning and that size will not be an issue in delivery. Provide your designer with photos: In the designing phase, provide your Western furniture company with pictures of furniture you like and fabric swatches you can envision in your home. This will help to guide you and your designer in the direction of what look you are going for; leading to a piece of custom furniture you will love. Be firm in and understand your budget:
Set a budget for yourself and realize what this budget will allow for. Do not provide your designer with details of costly designs and fabrics if you know you will not be able to afford the price estimate they give you. Choose designs and styles that you genuinely believe will fit into your budget. Double check everything: Double check everything from the space dimensions and fabric choice right down to the delivery details. One of the biggest regrets in purchasing custom Western living room décor and furniture is the mistake of providing the wrong space dimensions or thinking "I wish I thought more about that!" Make your decision a well-thought-out one. Having furniture customized for you is a great way to ensure pieces you will love year after year. Keep these things in mind to provide a truly successful purchase.