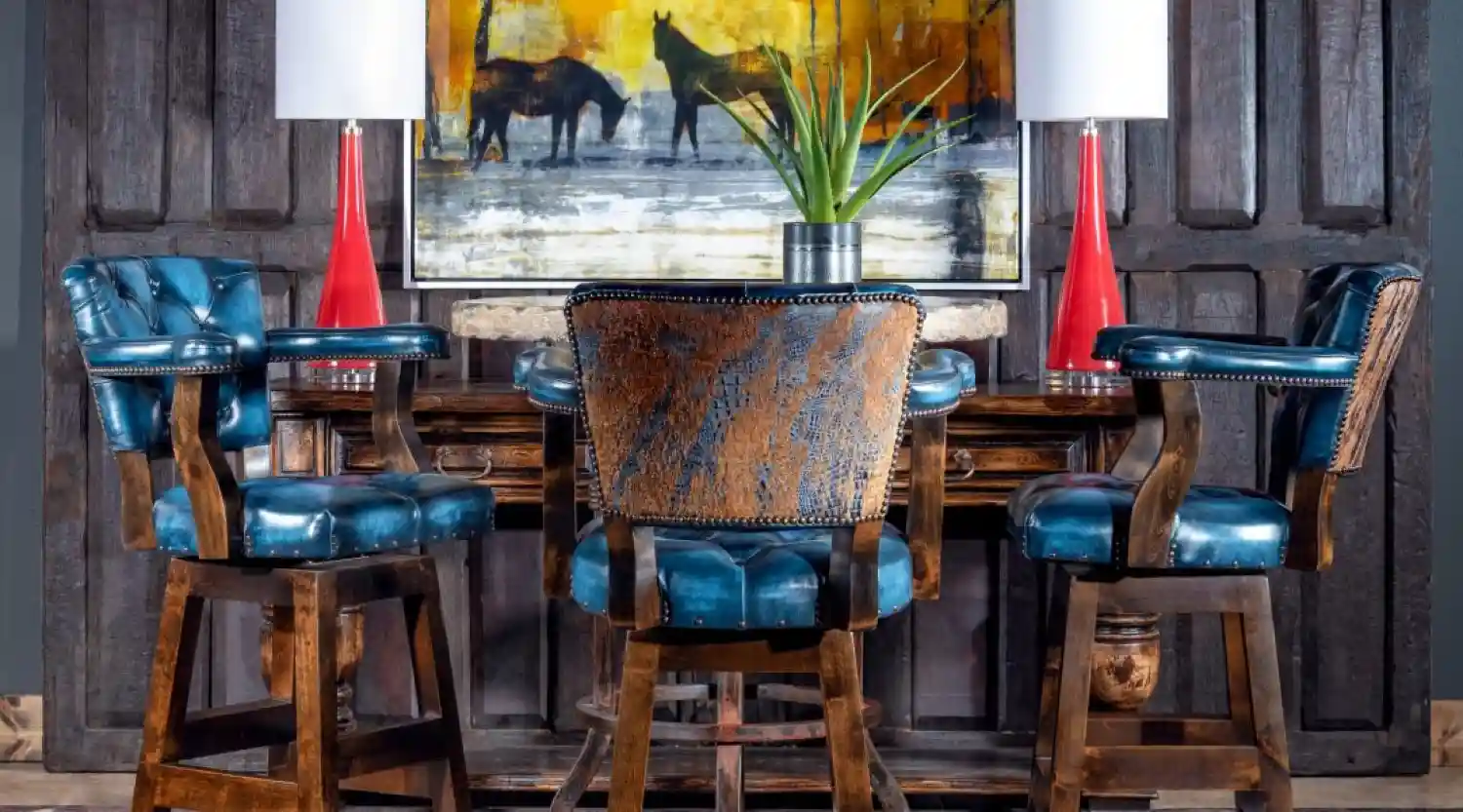 There's a wide array of furniture out there. Let Adobe Interiors serve your barstools.
Adobe Interiors has truly redefined excellence in the furniture sector with their Chisum Barstools. Handcrafted with precision, these barstools proudly showcase American-made quality, merging durability and artistry.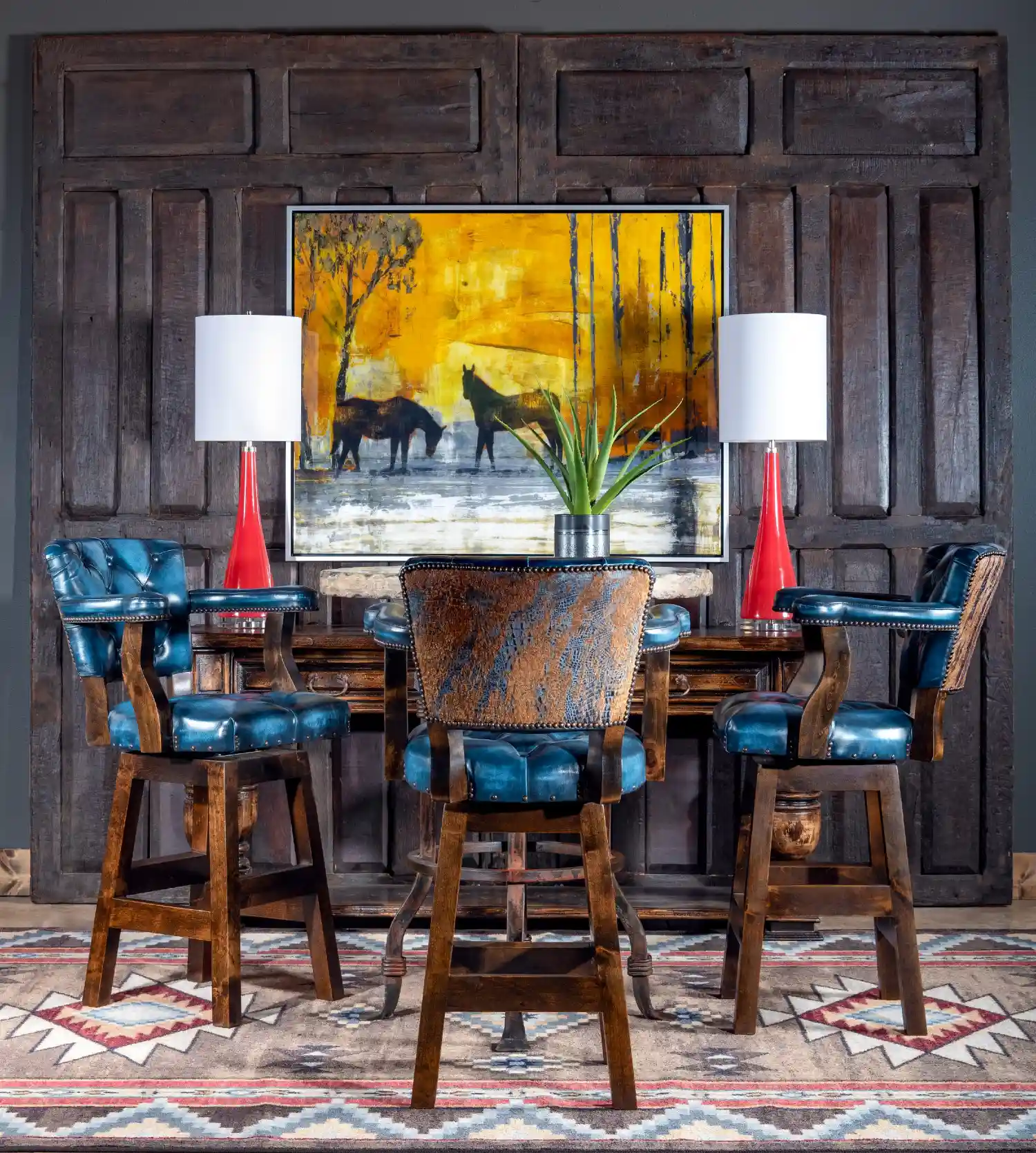 The luxurious leather finish promises longevity and exudes unparalleled elegance, making them a standout in the vast expanse of furniture offerings. In the realm of leather barstools, Adobe's Chisum line indisputably claims the crown, setting the gold standard for the industry.
Buy this barstool here: Chisum Bandera Barstool