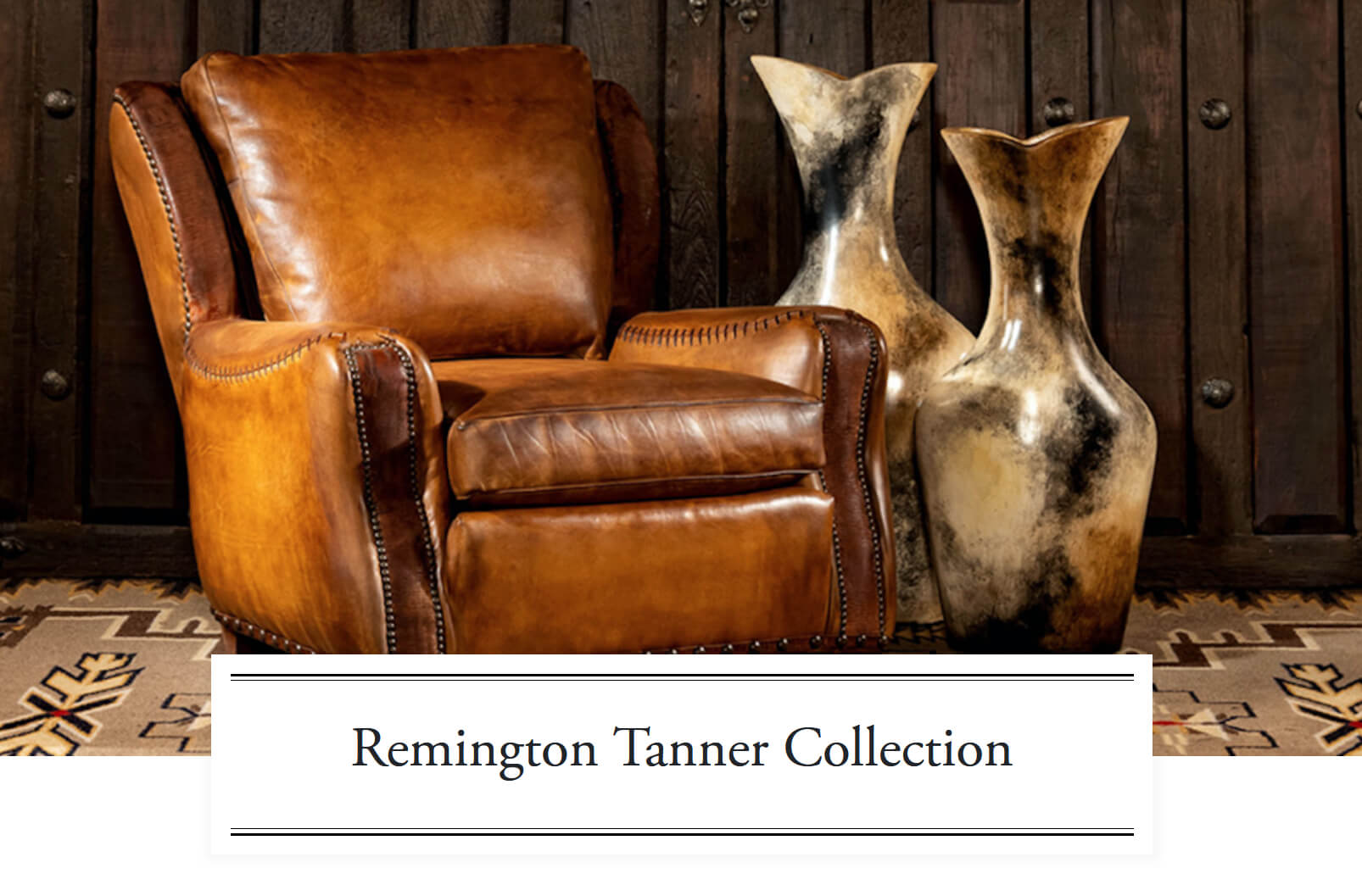 The Remington Tanner Collection is not just our best ... It is the best and most prestigious line of leather furniture ever created! The collection features classic and timeless leather furnishings created with the highest-grade materials.
"We just want people out there to know that it really is the best of the best," says Tanner Dipple of Adobe Interiors. "There is no other line like it."
Whether it be a prestigious sofa or chair you are looking for, each piece is uniquely and carefully created by the most talented artisans with classic and American craftsmanship in every detail.
Each piece is handmade with Sauvage leather tanned in Italy using English hides. Created by using a thorough and detailed process, Sauvage creates the feeling of a softer, worn leather, that one would find on a much older piece.
Highly skilled leather artisans complete the timeless details by hand, dying each piece after the leather has been placed to produce a masterpiece as unique as the one who chooses it. The most luxurious hand dyed and patina leathers can be found in all Remington Tanner Furniture.
The Remington Tanner Collection offers character and quality craftsmanship in each creatively designed and carefully crafted piece. The best of the best leather, creating exquisite pieces from the inside out, results in timeless luxury furniture that is sure to add beauty to any room in your home or ranch.
You can now shop the Remington Tanner Collection at Adobe Interiors online, by phone at 817.294.0053, or in person at 4651 Bryant Irvin Road, Fort Worth, Texas. Click for directions.
Click to see our article on the official Cowboys & Indians website!