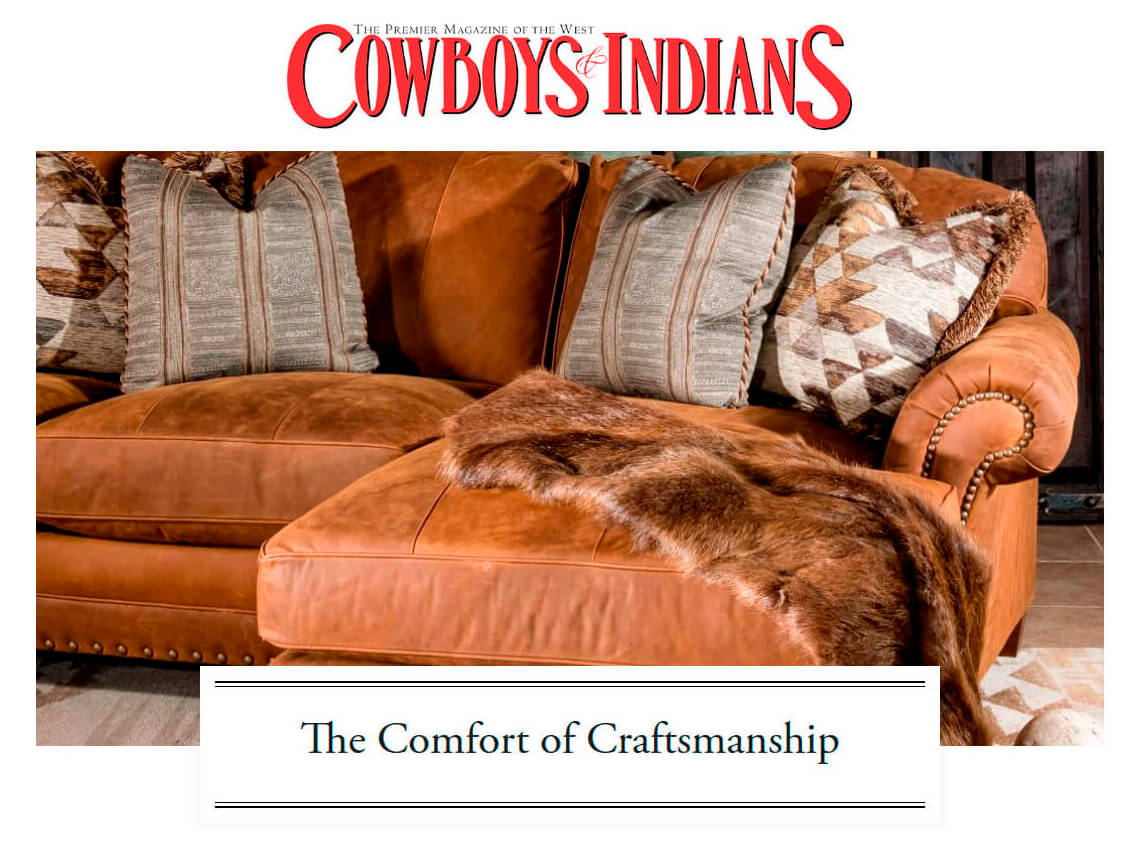 The vast majority of furniture, accessories, and artwork found in the expansive Fort Worth-based showroom of Adobe Interiors is one of a kind. The Western furnishings company founded in 2013 specializes in customizable furniture, quality craftsmanship, and free personalized design services. In fact, Adobe Interiors personalizes each custom piece to meet their clients' unique needs.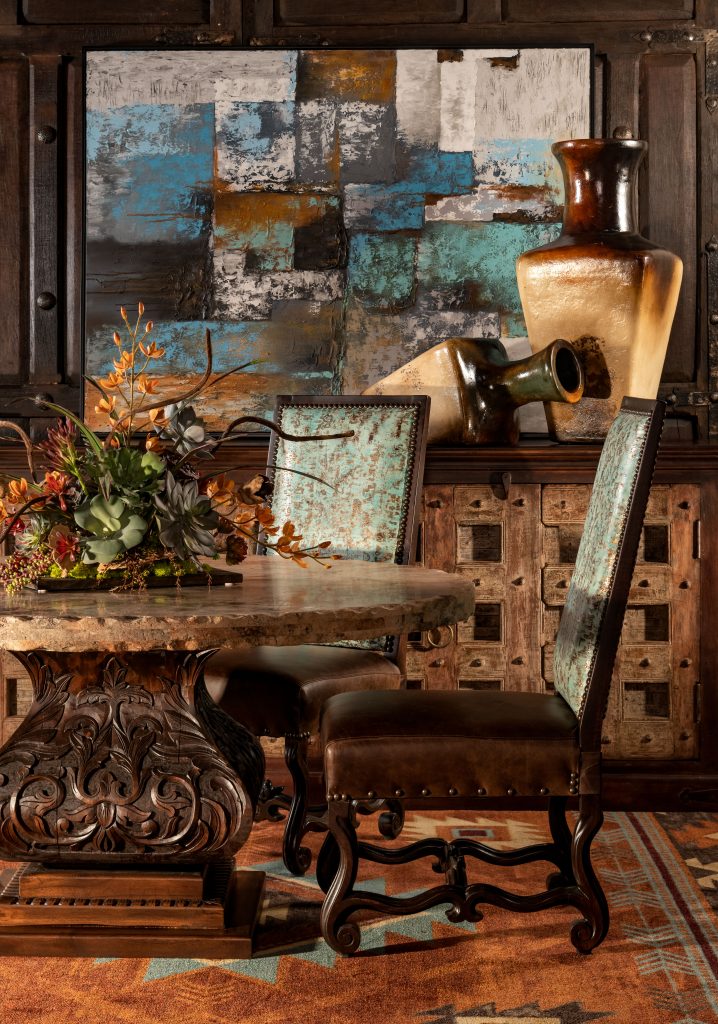 Western Home Decor
"We know that each client is different," says Tanner Dipple, who is the son of founder Jerry Dipple and runs most of the day to day operations. "That's why we're so committed to customer service and offer designs that will last for generations."
Usually constructed from a vast array of exotic hardwoods and metals, Adobe uses traditional building methods to produce its heirloom-quality home décor. Whether it's in person, over the phone, or online, Adobe's professional design team is always available to help create the home, room, office, or project of your dreams.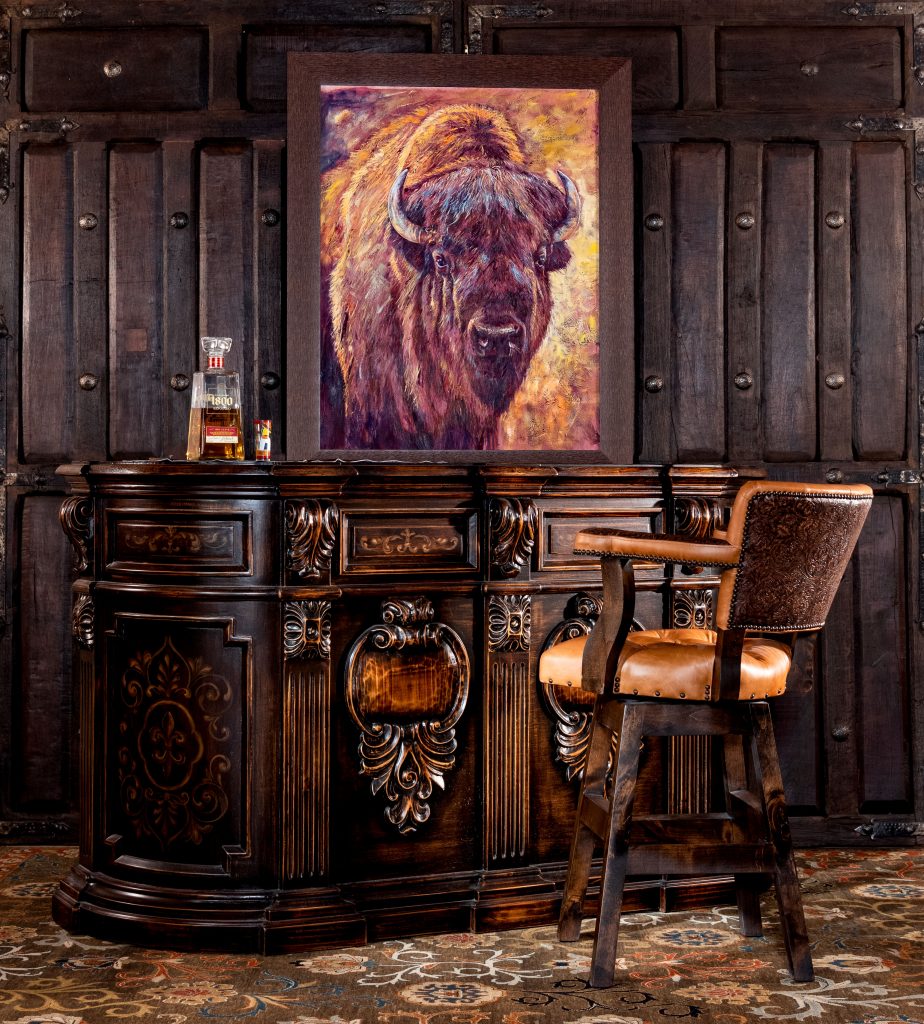 Western Barstools
Recently upgraded, Adobe's online store is robust and there to bring you rustic elegance with the click of a button, no matter where you are. Of course, the team at Adobe admits they do still love a good phone call. That's just part of their commitment to customer service—they want to hear your vision and truly listen to the needs for your specific space or style.
In person, Adobe's showroom changes almost daily with new custom designs and is always immaculately staged to help their customers see the possibilities of luxury Western home décor. Adobe is constantly innovating to create stunning furnishings and accents just for its customers.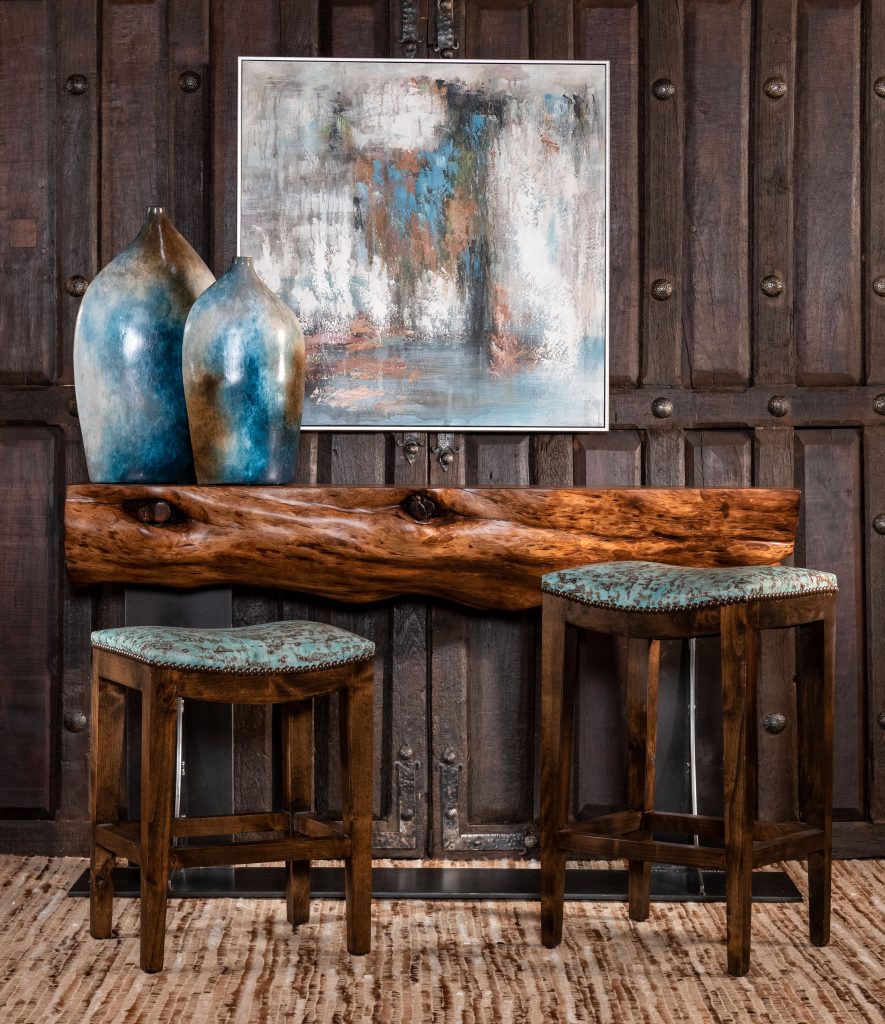 Modern Rustic Furniture
Loyal is an understatement. People not only fly in from around the United States to shop at Adobe Interiors, but from all around the world, even as far as Australia and New Zealand. The Design Team has also traveled to furnish many homes all over the globe.
In part that's because customers value the extensive knowledge each designer provides. And considering that Adobe Interiors partners with its customers to make every project personal, it's no surprise their commitment to craftsmanship and quality is in high demand.
*Click here to see our blog post on the Cowboys and Indians website!