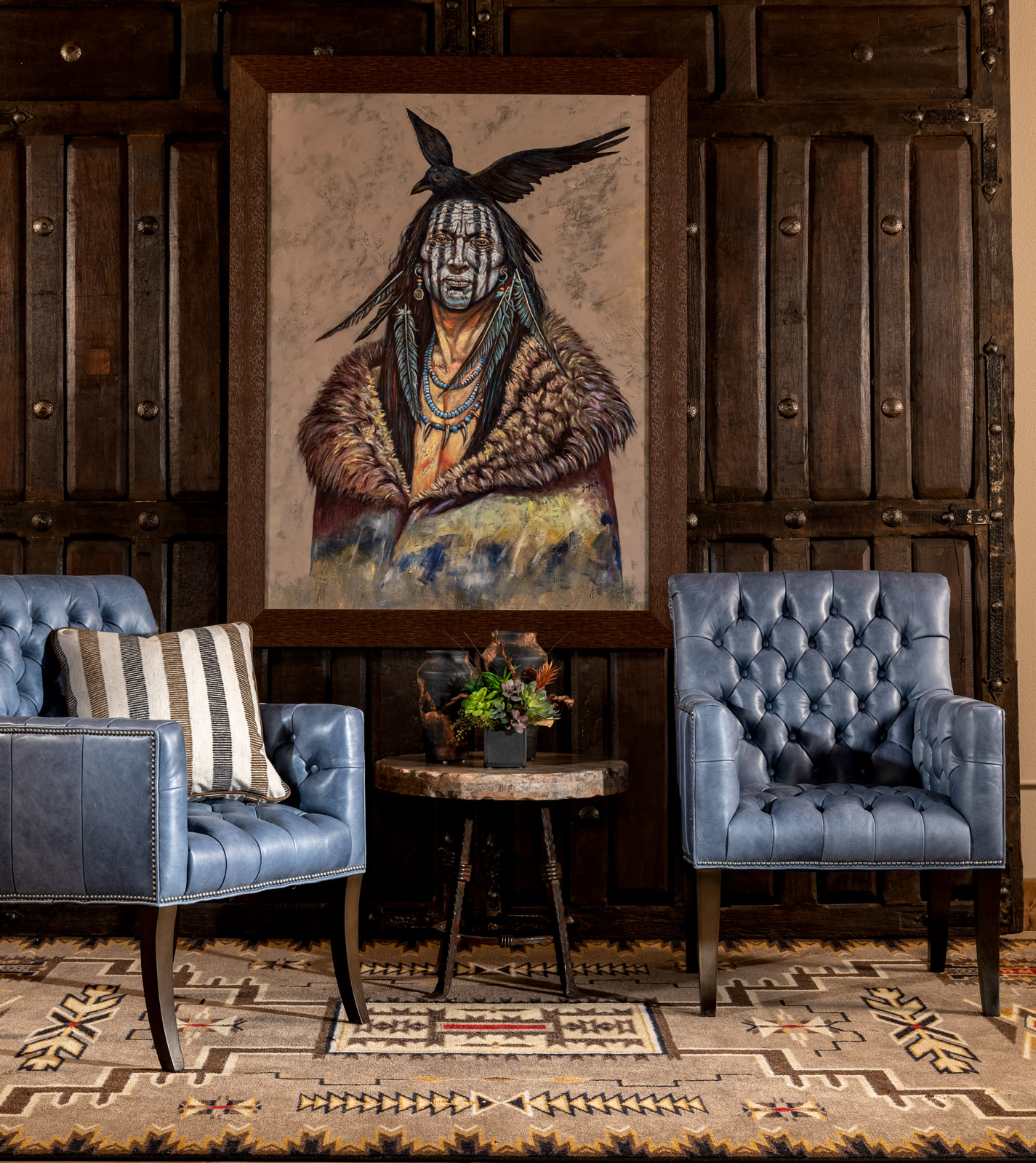 Rustic Elegance is a hot trending design style. But what exactly is Rustic Elegance? And is it the right style for you?
Rustic Elegance incorporates high end furniture design while using rustic elements to create an upscale look in your home while keeping the vibe casual.
This design features a sophisticated; tufted slate blue leather chair paired with a southwestern rug and art piece. By mixing the two different styles we have created a Rustic Elegant vibe while capturing a southwestern feel.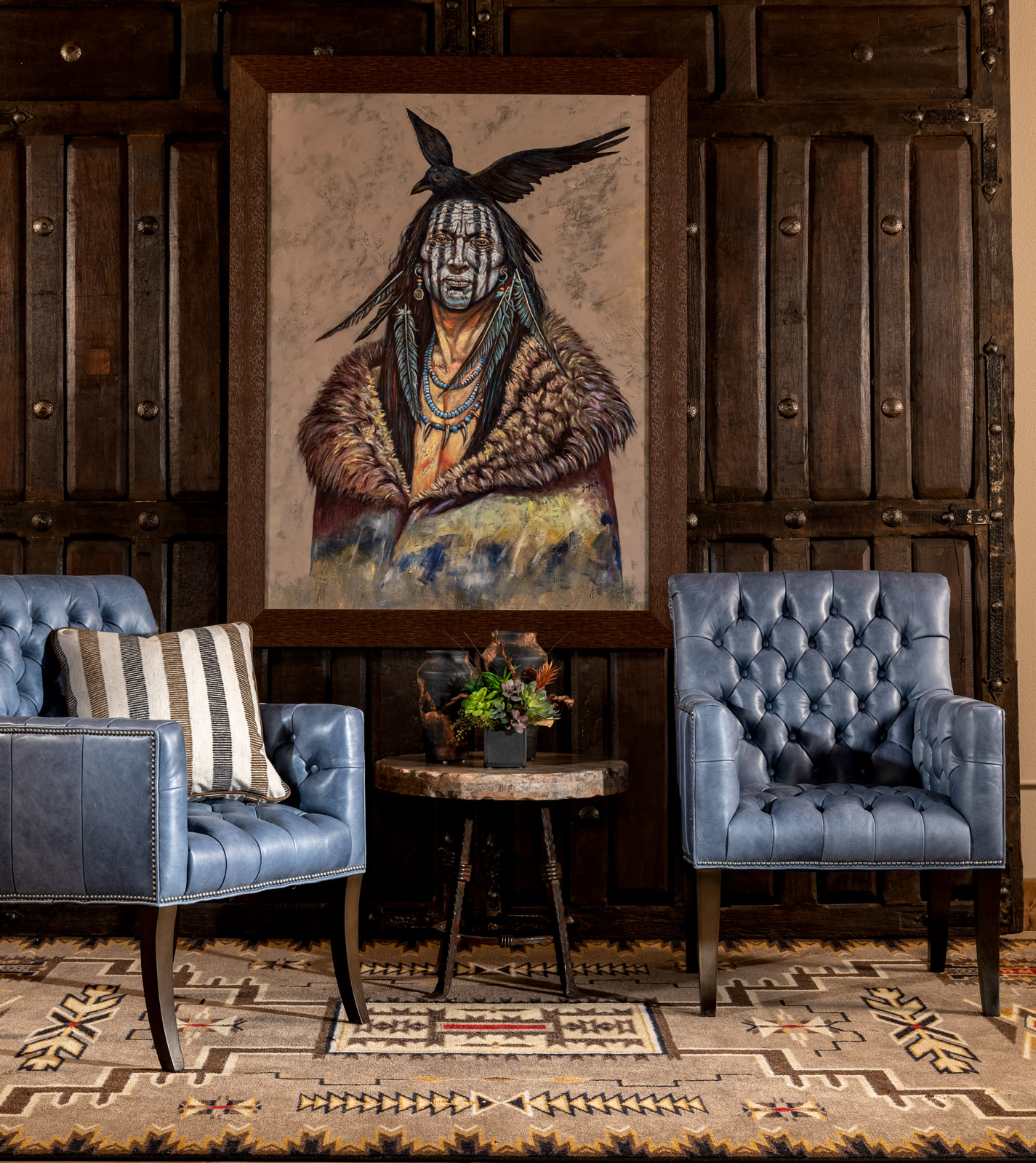 Here we incorporated a a very rustic reclaimed mesquite wood console with a refined leather chair. This is a fine example of Rustic Elegance, This distressed nature of the leather chair helps tie in the primitive design of the console. Accented with a bold art piece and accessories. Here we layered the rug with a buffalo hide to add textured to the overall design.
Tip: Use accent colors in a focal art piece or rug to tie everything together. Use contrasting colors if you can't match a color shade.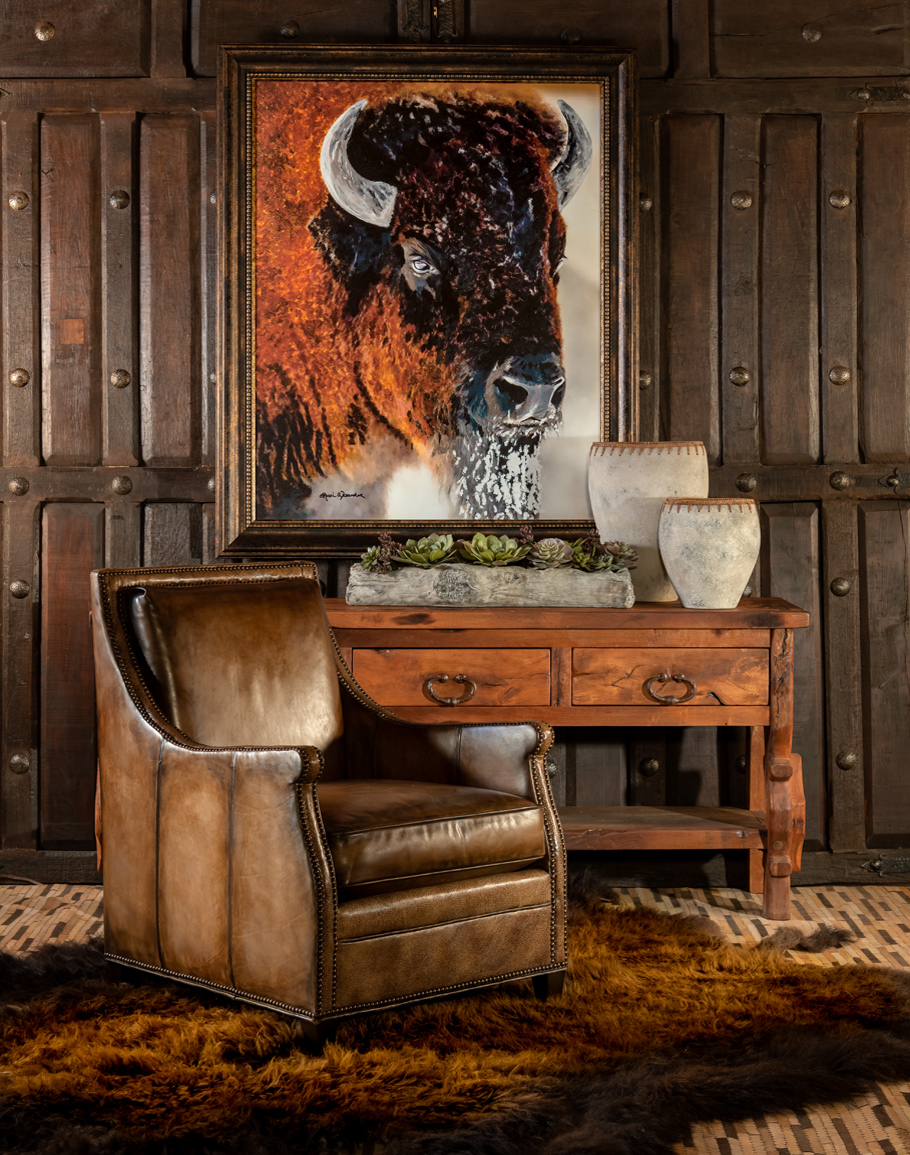 In this Dining Room scene we used a natural live edge dining table with an elegant dining chair. Using a classy embossed leather on the dining chair with a distressed leather helps tie in rustic and elegance into the same furniture piece.
Tip: Bring in additional elements to add texture to the space. Like natural stone or hides to help bring interest to your space.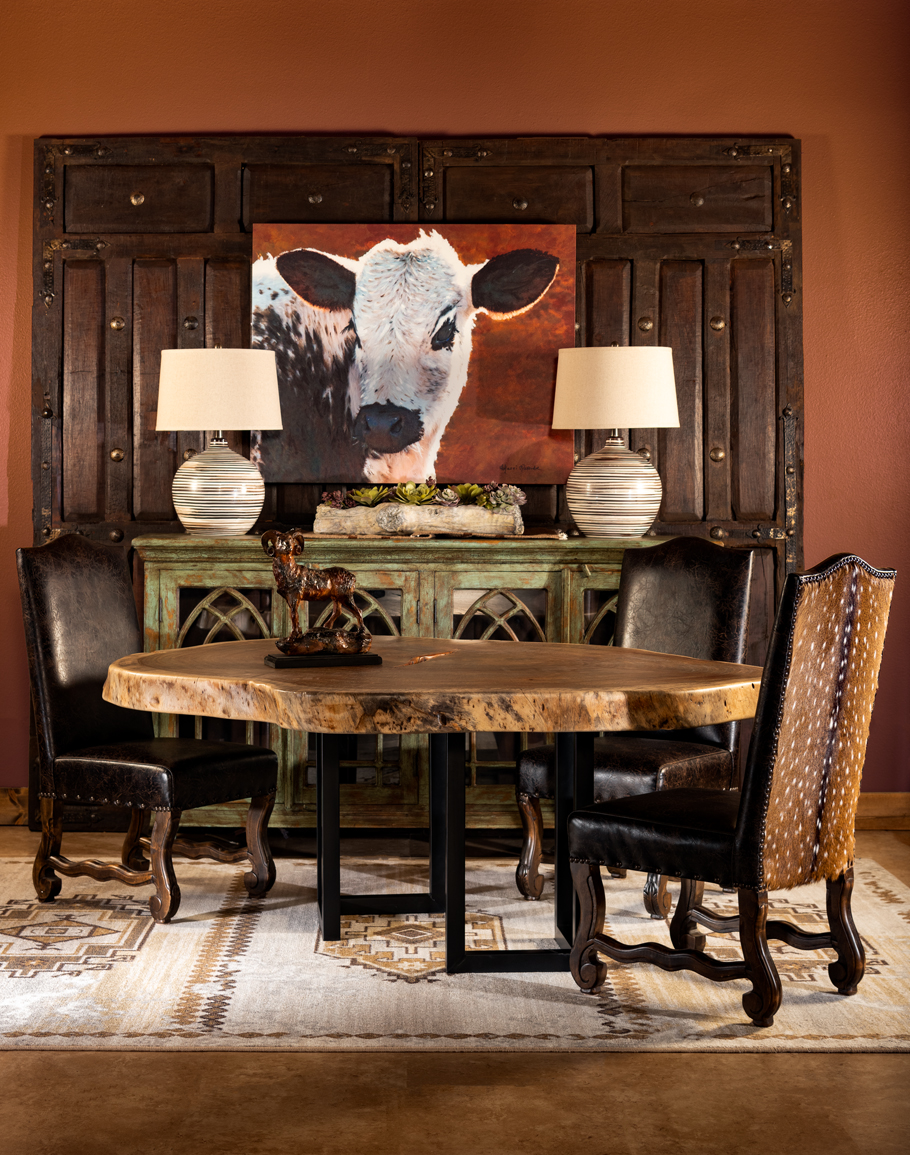 The rustic components of the rusted iron and chipped edge travertine top complement the elegance of the button tufted barstools and the graceful curves on the iron base. The art piece adds warmth and leans more to a casual feel to help tone down the elegance.
Tip: Try to keep a good balance between the rustic and elegant aspects.