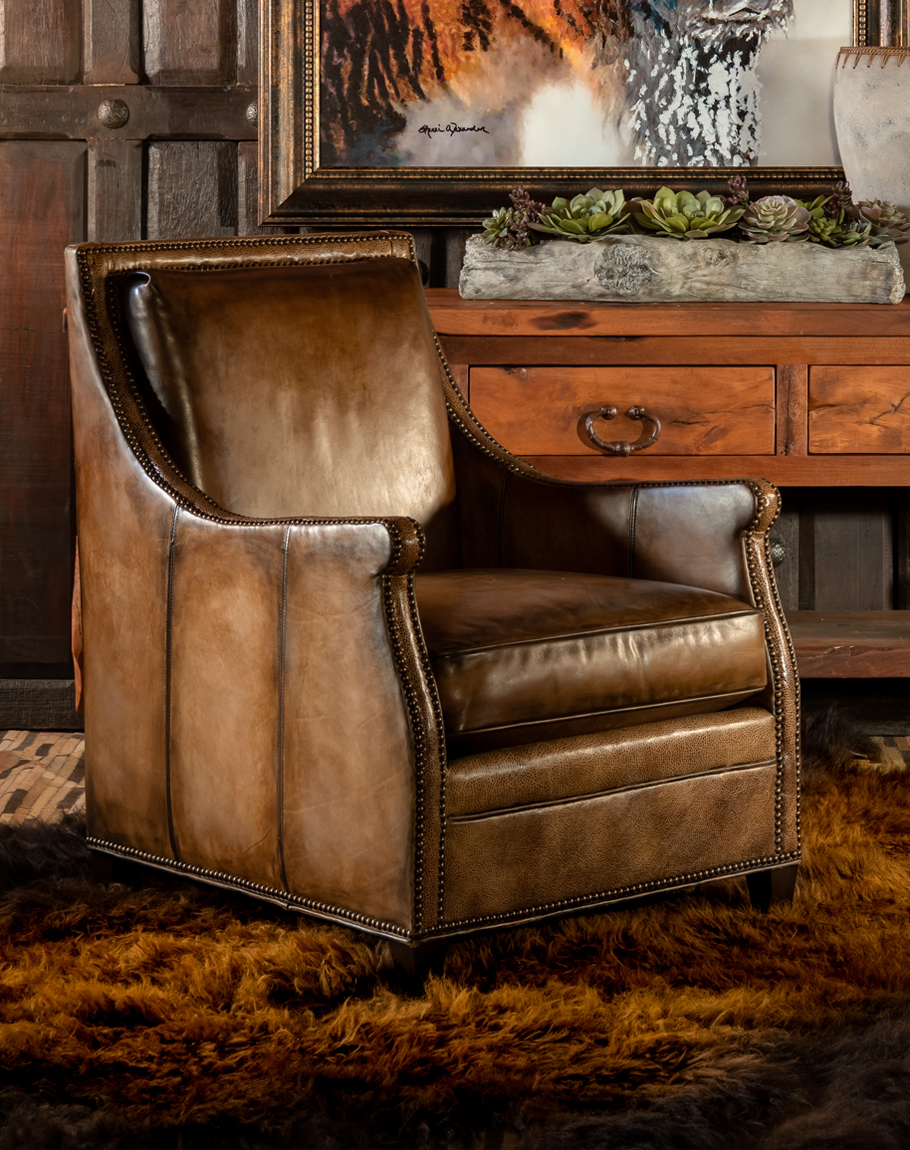 If you think that all leather furniture is the same, you need to visit Adobe Interiors. All leather is not the same. At Adobe Interiors, we offer more than 1,000 styles of quality leather furniture including sofas, chairs, love seats, sectionals, recliners, barstools and swivel glide chairs. Our styles range in look from a modern influence as well as Farm House, Western, Casual, Modern Rustic, and Ranch Styles. Whether you are looking for specific piece of furniture, need a room or house full, we can help. Some of the best leather furniture is available at Adobe Interiors; come and see why millions of people are investing in leather furniture, and why leather is such an awesome investment.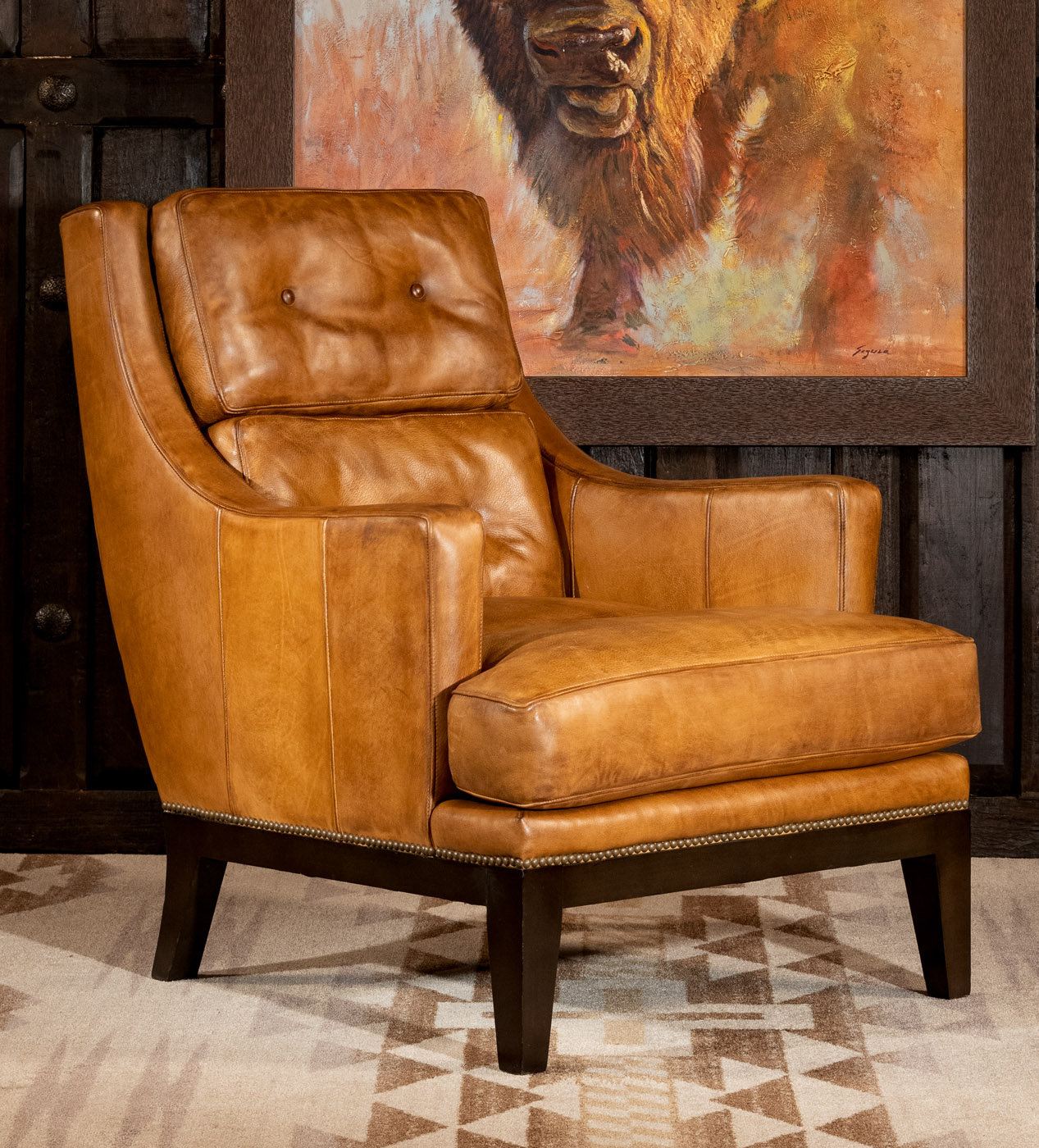 "Quality" is not a word to take likely. Quality is defined as the degree of excellence in which something is measured. It is the attribute or caliber of something that stands out above similar products or properties. When leather is compared to other materials, no other material can compare. Everyone wants to invest in furniture that is worthwhile, and genuine leather is an investment that is worth the price. Many furniture companies try to pass off imitation leather as real quality leather, and many people fall for this misinformation. Don't be fooled by terms like bonded leather, split leather or leather match. In other words, real quality leather looks great, and because you will keep it for many more years then a fabric sofa it actually costs less throughout the years. This is the type of investment good investors are looking for. This is a fact, that is seen in the appearance and durability of all well-constructed furniture. Did you know that leather is top of the line when it comes to quality? It is considered classy, chic, timeless and stylish, and hundreds of commercial, residential and business owners consider leather as a long-term investment. Look around at the lawyers or doctor's office at the next visit.
When compared to fabric or cloth furniture, leather is the number one choice. Leather out lasts cloth furniture up to four times longer, and it is made from natural properties. Unlike cloth furniture that fades or tears over time, many leathers do not fade or stain so easily and our leather experts will ensure you get the right leather for you lifestyle. In fact, leather, when it is well taken care of, can last for decades. When you hear of so-called leather furniture that cracks or is hot in the summer and cold in the winter, it is because they are using cheap leathers or synthetics. In some cases, beauty is only surface deep. Without the strength and durability of real full top grain leather, imitation and lower quality leather will not breathe and will crack, tear, or otherwise fall apart. Adobe Interiors specializes in Full top grain Leathers that are the top 20% of leathers. They are more natural and breathable and will last years with a little care.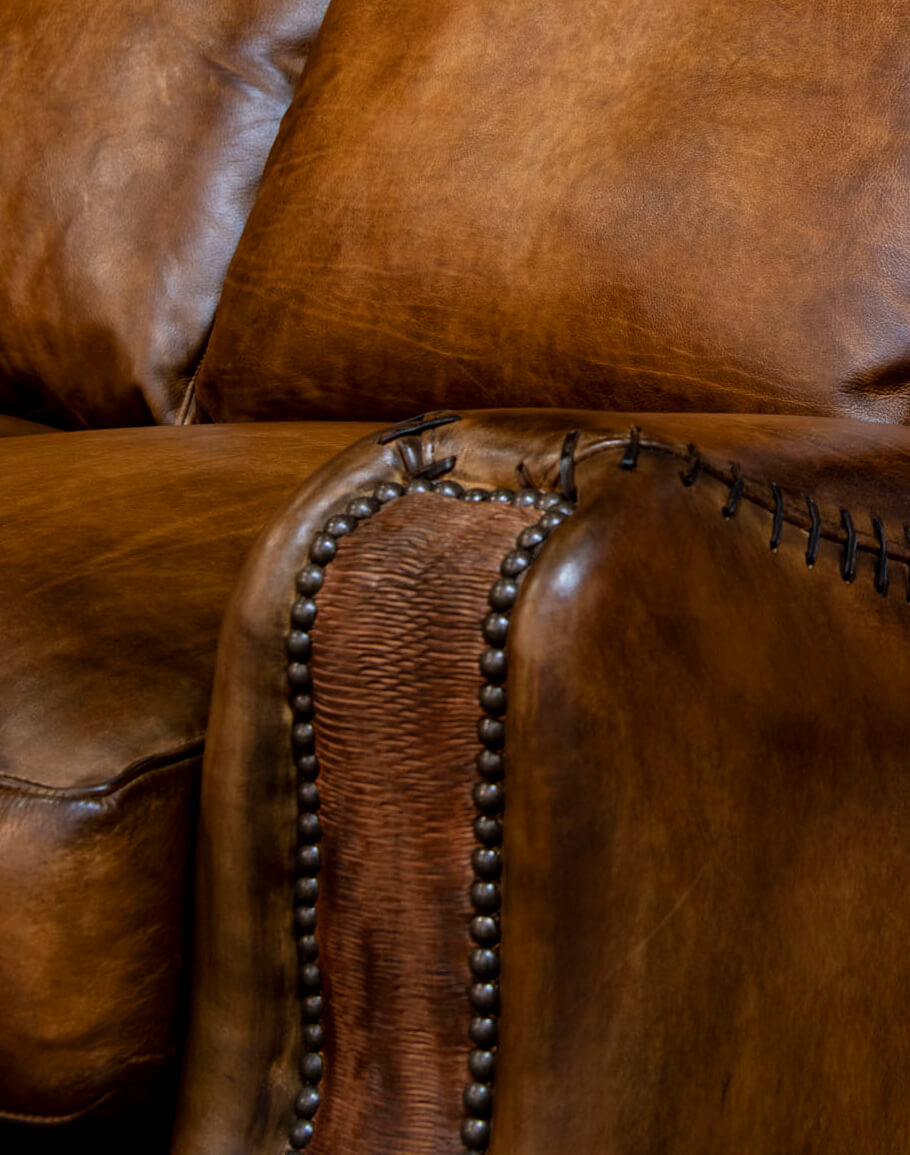 Comfortable seating is important, regardless of what type of furniture you choose. However, if you are looking for real comfort, full grain leather is the way to go for its durability and breathability. Full Grain leather is a special type of leather that helps to regulate the temperature of the body in hot and cold weather. Unlike Corrected Top Grain Leathers, Full grain leather have not been fully corrected leaving hair follicles behind in the hide. These hair follicles allow for temperature regulation. Full Grain leathers are the opposite of corrected top grain or synthetic leathers that are hot in the summer and cold in the winter, Full grain leathers are warm in the winter and cool in the summer. Sitting on a cool leather sofa on a hot day can be a soothing experience. The same principle applies if you were to sit on a leather seat during the cold months. Did you know that a genuine full grain leather will patina and get nicer and softer with age? You cannot say that for furniture made from inferior blended materials. Leather furniture can hold its consistency for a lifetime. To get more out of your leather furniture, take the time to adjust the removable cushions and reshape them from time to time. There are so many great benefits of leather furniture ownership and why buying your furniture from Adobe Interiors makes perfect sense.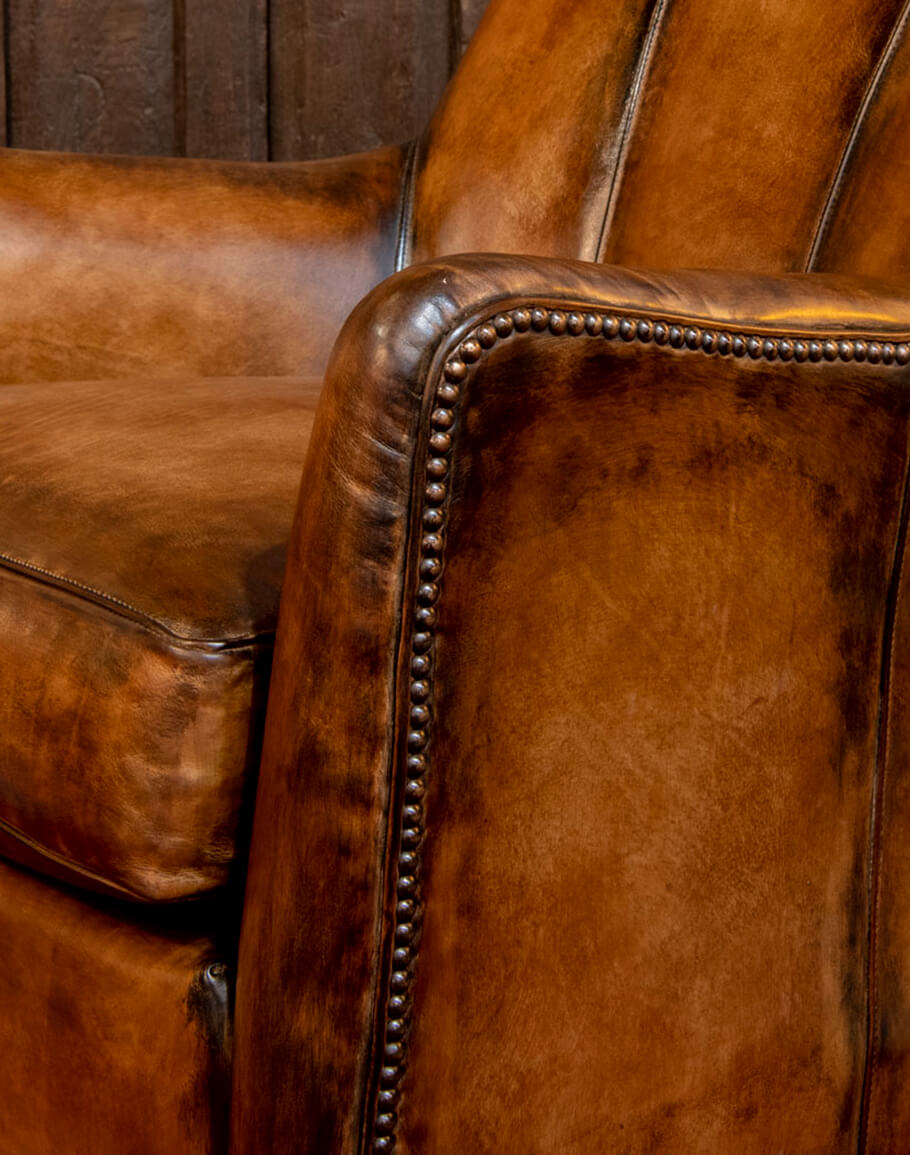 Another great benefit of leather furniture is that leather is one of those materials that are resistant to spills. Imagine spilling coffee or tea on a $5,000 fabric couch, chair or love seat? You might spend several hundred dollars getting it clean, but why invest in furniture that can easily be ruined, by the slip of the hand. Leather furniture is the exception to the rule. While most spots are stubborn and hard to remove from fabric. Our expert leather specialist will help you find the leather that best suit your protection needs as well as look and feel you desire. Unlike most cloth and fabric materials which holds allergens, leather does not. Leather furniture allows you to create an hypoallergenic environment. Whereas, fabrics tend to lock in dust, dirt, hair and other foreign matters, making it difficult to breathe. Many upper respiratory problems are caused by allergens that stem from certain types of fabric or cloth material. Since leather is resistant to these elements, you can rest assured that you can breathe easy. Allergist frequently recommend leather furniture for the worst allergy cases.
So What Are The Benefits of Leather Furniture?
Unprecedented Quality
Strength and Durability
Comfort and Ease
Easy to Clean Liquid Resistant
Contact Us: If you need assistance picking out your next favorite piece of furniture, contact us today! We'd be happy to help in any way we can.